What's Happening - Week of May 13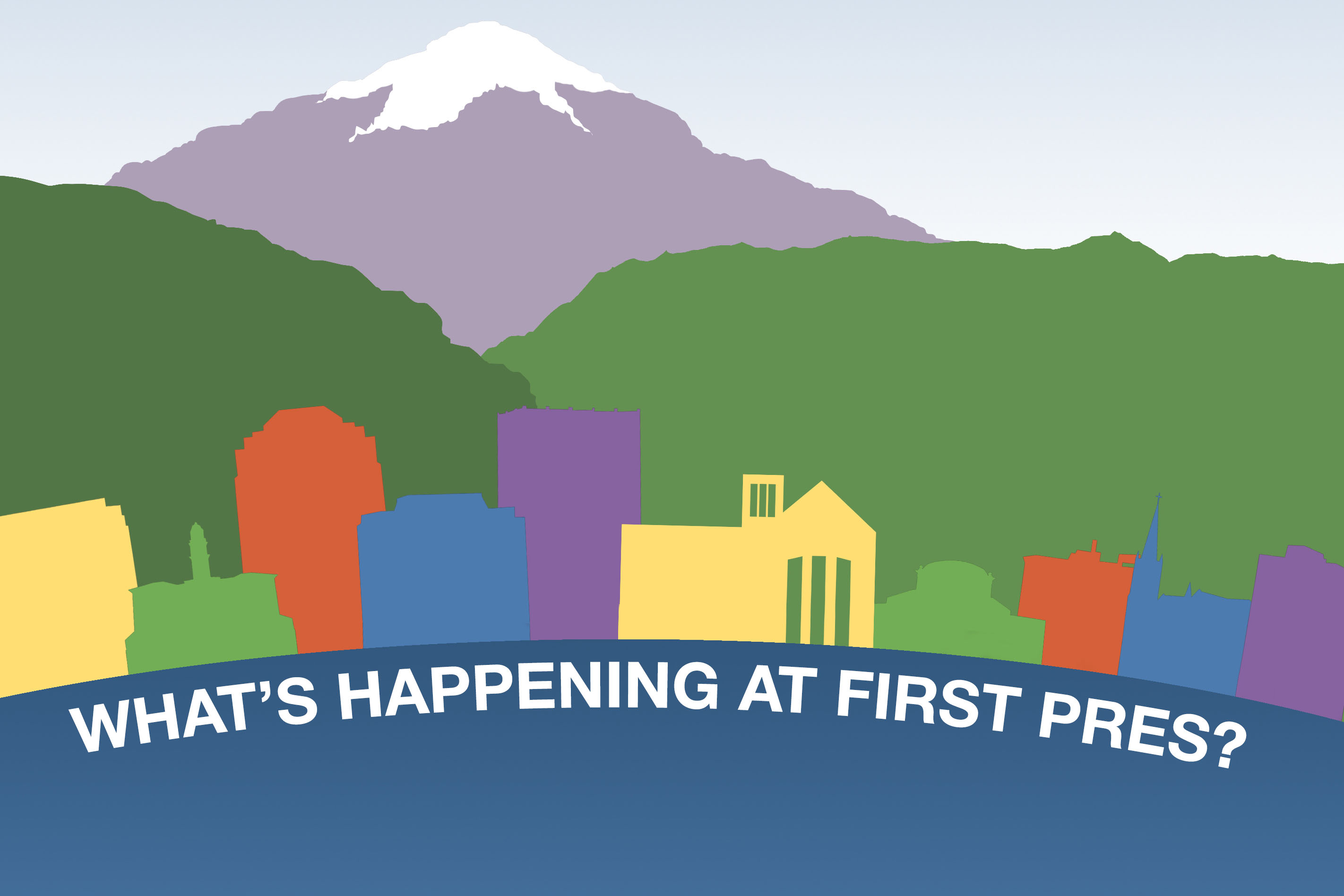 Here's what's coming up next week at First Pres:
All Week
Pray for our medical team of two working with doctors and nurses in Mongolia.
Sunday, May 13
Join us as we continue our new sermon series, Who Knows? Seven Stories to Inspire. Pastors Tom Pipkin will preach from Ruth 2:17-23.
Adult Sunday Communities meet at 8:30, 10:00 and 11:00. Children's and Youth Sunday School meet at 10:00. Register nursery kids, preschoolers and elementary students ahead of time to make your check-in experience simpler.
Our 7-12th grade Confirmation class will be confirmed during the 11:00 service. Come join us as we celebrate their confessions of faith.
Monday, May 14
Last Grilled Cheese Monday of the school year
The India Team will be sharing stories from their recent trip.
Tuesday, May 15
Frank Shelton's Retirement Organ Recital, 7:30 p.m. at Shove Chapel at Colorado College. Frank will play selections from Bach, Corelli, Bedard and others.
Coming Soon
CanCare training goes from May 18-20. Train to help both patients and caregivers going through cancer.
Sign up for summer camps, day camps and trips for ages two through high school at first-pres.org/summer.
VBS is July 9-13. We'd love to see EVERY kid, 4 through 4th grade, here! Younger siblings can join us during the same hours for Mini Camp.
Support Groups
Caring Ministries hosts numerous weekly and monthly support groups including AA and NAMI FaithNet. Check out the entire list >>