What's Happening - Week of February 11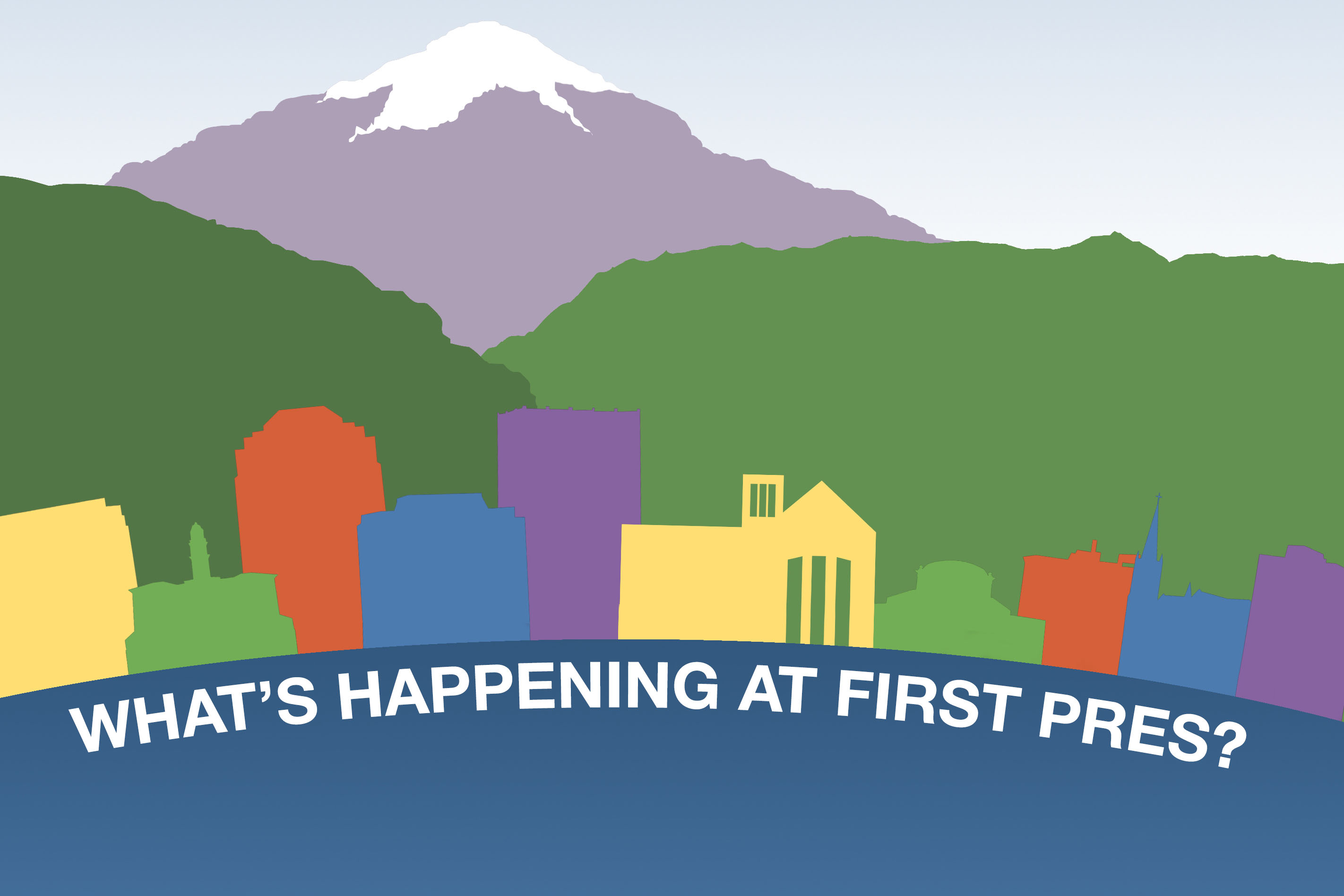 Here's what's coming up next week at First Pres:
Sunday, February 11
We'll finish our sermon series, Start: The Start is the Hardest Part. Pastor Tim McConnell will preach from Mark 1: "Keep Going."
CanCare support ministry for those going through cancer will hold an informational meeting at 9:30 a.m. in the Sanctuary Board room. If you have survived cancer or been a cancer caregiver and you'd like to support cancer victims and their families, you're invited to attend.
Adult Sunday Communities meet at 8:30, 10:00 and 11:00. Children's and Youth Sunday School meet at 10:00. Register nursery kids, preschoolers and elementary students ahead of time to make your check-in experience simpler.
High School Ministry Kaleo - 7 to 8 p.m.
Monday, February 12
Tuesday, February 13
Women's WOW Study and Precept Bible Study
Mental Health Professionals are invited to join our Counseling Coalition for their meeting on Tuesday, February 13, from 12 to 1 p.m. in room 202.
The refugee women's sewing group will meet February 13, from 3 to 5 p.m. Volunteers are welcome.
Wednesday, February 14
Thursday, February 15
Friday, February 16 through Sunday, February 18
Coming Soon
A new wave of Life Groups will form during Lent. If you're looking for a smaller circle of people to grow in Christ with, this is a great opportunity to start. Groups begin meeting the week of February 18, so sign up today!
Our Lenten sermon series, Really? Untruths Uncovered, will begin Sunday, February 18. An accompanying art exhibit presented by our Artist Community will open the same day, with a reception in the Narthex from 9:30 a.m. to 12:30 p.m.
Support Groups
Caring Ministries hosts numerous weekly and monthly support groups including AA and NAMI FaithNet. Check out the entire list >>