What's Happening - Week of April 15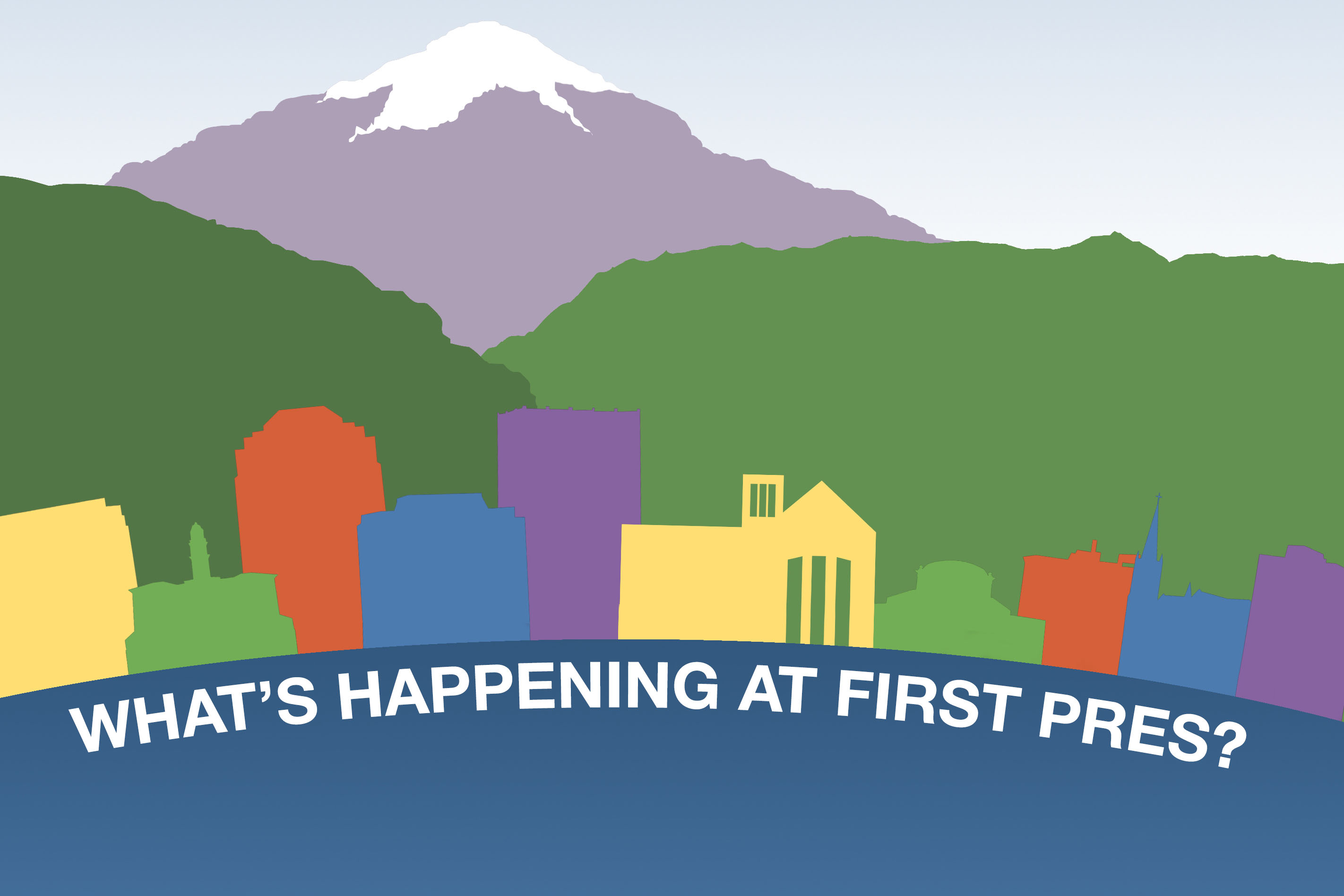 Here's what's coming up next week at First Pres:
All week
A mission team of six is in India teaching small business skills to a class of more than 40 participants. Please lift them up in prayer!
Sunday, April 15
Join us as we begin our new sermon series, Who Knows? Seven Stories to Inspire. Pastor Tim McConnell will preach from Esther 4:11-16.
Adult Sunday Communities meet at 8:30, 10:00 and 11:00. Children's and Youth Sunday School meet at 10:00. Register nursery kids, preschoolers and elementary students ahead of time to make your check-in experience simpler.
Confirmation class meets from 10 to 11 a.m.
High School Ministry Kaleo – 7 to 8 p.m. - Last regular Kaleo of the spring!
Monday, April 16
Grief Workshop - for those who have lost loved ones at any time in the past. This workshop runs Mondays, April 9 to May 21, and this Monday, April 16 is the last day to sign up for this session.
Grilled Cheese Monday – Volunteers needed!
Tuesday, April 17
Women's WOW Study and Precept Bible Study
Daughters of the King Bible Study, 1-3 p.m.
Thursday, April 19
Coming Soon
IHN/Family Promise hosting week. Many volunteers are needed to help in both big and small ways as we provide homeless families with a place to stay for the week.
Engaged Couples' Workshop Weekend, April 27-28
Get-Set Sunday is on April 29. We will celebrate 28 years of service for Director Delma Cliett, who retires at the end of this school year, host Get-Set students in worship and hold an open house in the Get-Set classrooms.
International Justice Mission Colorado Springs will have a prayer gathering April 25. Contact Mission Engagement at 884-6233 for details.
Sign up for summer camps, day camps and trips for ages two through high school at first-pres.org/summer.
VBS is July 9-13. We'd love to see EVERY kid, 4 through 4th grade, here! Younger siblings can join us during the same hours for Mini Camp.
Support Groups
Caring Ministries hosts numerous weekly and monthly support groups including AA and NAMI FaithNet. Check out the entire list >>