What It Means to Serve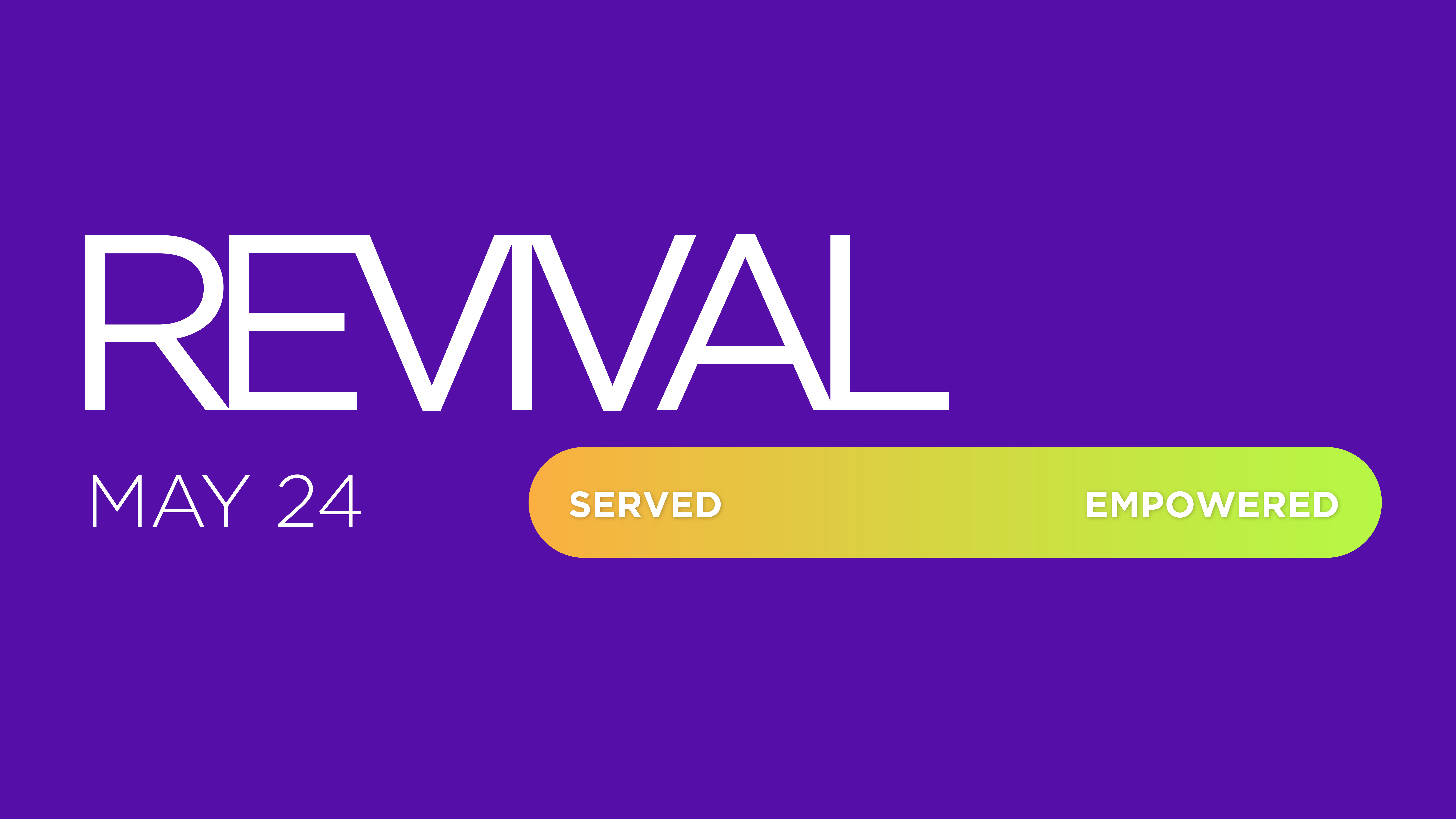 God is at work, even when you can't see it happening. One of the songs the praise band leads is Way Maker, by the Nigerian musician, Osinachi Kalu. We sing together, "Even when I don't feel it, You're working; Even when I don't see it, You're working; You never stop, never stop working." As sure as the deepest forces of nature, as sure as the turn of the tides and the shift of the seasons, as sure as the rising warmth of spring and the return of leaves and grass, God is at work. Healing is coming in His hands.
It is hard to believe it when it is hard to see it, but God is at work. We are thinking together about how to cooperate with the movements of God. God brings life out of death, light out of darkness. Could God possibly call us to be part of something like that? Yes. We are His precious Church, the Bride of Christ, and God is calling us to be a part of the new life He brings and the hope and possibility of Revival.
Five shifts to host Revival right here. This week we looked with Joe Sangl at the shift that frees us up to be Kingdom investors, the move from Indebted to Investing. If you missed his webinar, it was full of very practical and helpful tools. You can catch it HERE whenever you'd like.
This week we look at one final shift, from Served to Empowered. Do we come to church to be served or to be empowered and coached into greater service for Jesus? We don't "go to church," we "are the church." How much more is that true right now? I thought the other day how silly the phrase is, "I go to First Pres." No, I don't. I'm a part of the movement called First Pres-a part of the movement and mission of Jesus. We are the church empowered to serve the Lord right where we are, and God is using us, using you, to bring many to salvation and glory to His name.
Billy Graham once said, "I am convinced if the church went back to the main task of proclaiming the Gospel it would see people being converted to Christ, and it would have a far greater impact on the social, moral, and psychological needs of people than anything else it could possibly do." That's the mission of the Church.
As we look at service this weekend, we do not forget those who served and gave their lives. Memorial Day is a day of remembrance, and an inspiration to give generously of ourselves and remember just what it means to serve.
Visit my.firstprescos.org/subscribe to receive messages like this one by email each Tuesday, along with links to First Pres news.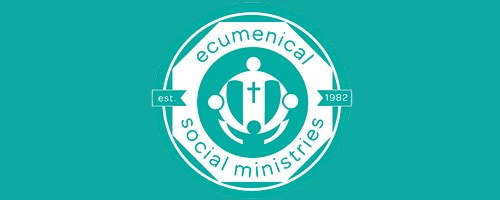 ESM Closed
It is with great sadness and heavy heart that we announce that Ecumenical Social Ministries has ended its ministry. Founded in 1984, ESM has served the disadvantaged and low-income families as an outpouring of love and support by the eight historic downtown churches. Over this last year, ESM has engaged in intensive review of its mission and ministry and came to the conclusion at the end of March, with many factors including the evolving mission and ministries of all the agencies in Colorado Springs that serve the poor, that it was time for ESM to close.
What does that mean for First Pres? We have loved the mission and ministry well over these last decades. We celebrate the original vision of Dr. John Stevens, how it was faithfully nurtured by people like Rev. Jim Smith, Bill Lucas, Susan Buenger and Michelle Swanson, to name just a few. We celebrate the way this congregation has loved the ESM community through volunteering, food drives and financial support. And we grieve this loss.
As in all things, though, when a door closes, God opens a new one. We will continue to actively support many different agencies in our city that serve the poor, such as Springs Rescue Mission and Catholic Charities, as our commitment and resolve to help and lift the poor and homeless is only intensifying, even with the closure of one of our partners.
And, we celebrate the addition of a new local mission partner, Crossfire Ministries. Our monthly first-Sunday food drive will move over to Crossfire Ministries [see announcement below for more information]. Our Mission Engagement team will continue to develop our First Pres response to the needs of the poor, under-served and homeless in our city.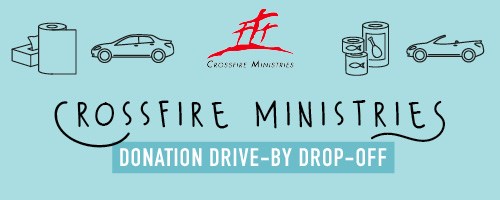 Bring Your Donations!
Sunday, June 7, 11 a.m. to 2 p.m., 105 N. Weber St. parking lot
Join us in welcoming our new local partner, Crossfire Ministries, as we combine to bring Light and Life to our City. With families in our city in great need, we will partner with Crossfire Ministries to make a tangible impact of love with a donation drive-through drop-off. After worship on Sunday, June 7, pack up your vehicle with donated items and drop them off in the Weber Street parking lot between 11 a.m. and 2 p.m.
Pastors, staff and Crossfire Ministries volunteers will wear masks while saying hello and helping unload items from your vehicle safely from a six-foot distance.
Food and personal hygiene items needed include canned meats, hearty soups or canned meals, spaghetti sauce, macaroni & cheese, pasta, cereal, canned fruit, toilet paper, deodorant, toothbrushes and toothpaste, combs and brushes, and travel-size lotion, mouthwash, shampoo and conditioner.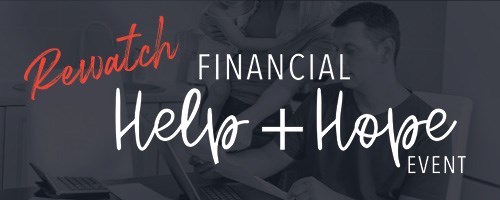 Financial Help & Hope Rewind
Watch on demand at firstprescos.org/webinar
Many of you watched the live financial webinar last Sunday led by Joe Sangl, who was also our guest teacher at May 17 worship services. If you missed it, or wish to watch it again, you are in luck! Simply click here to enjoy the webinar and learn tangible ways you can shift from indebtedness to investing in the Kingdom.