Vision Weekend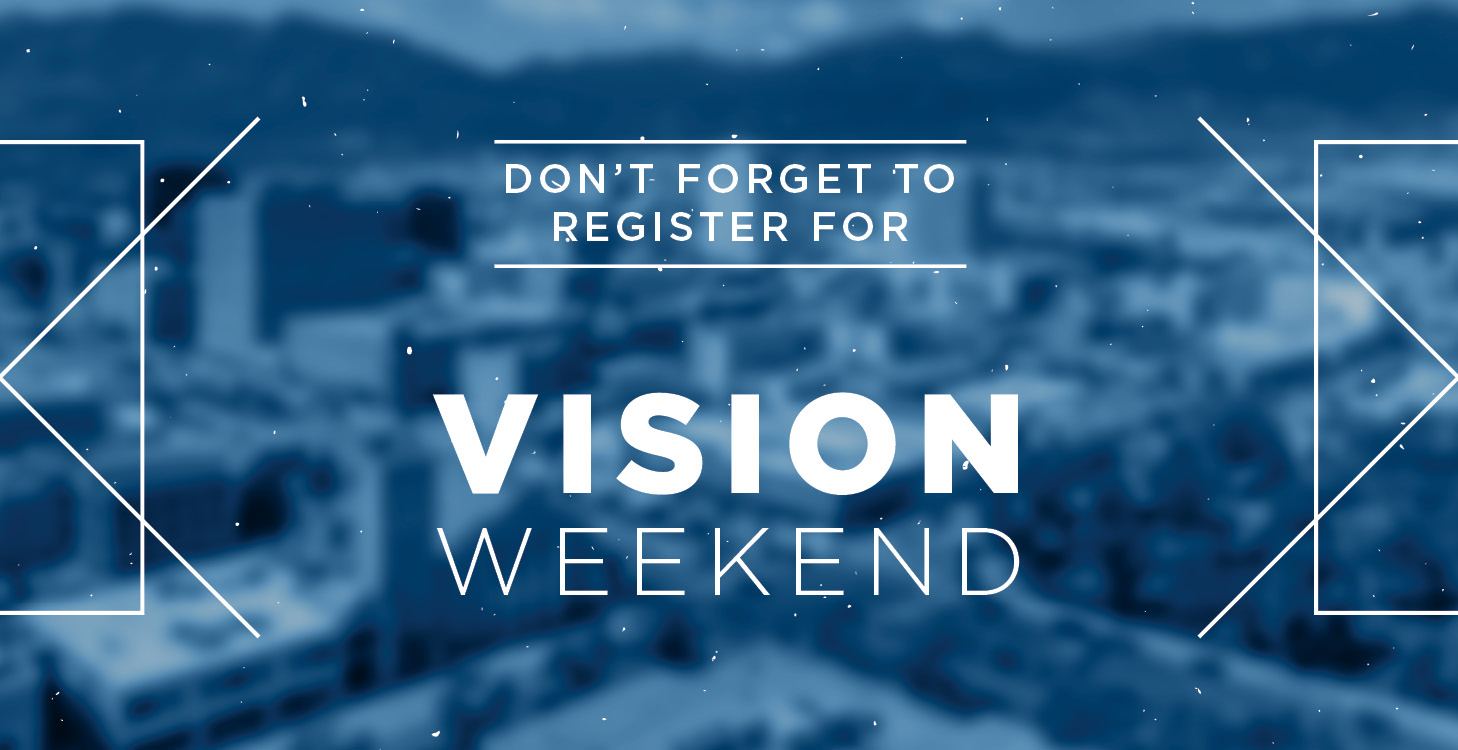 Vision Weekend 2020 is around the corner, and this place is buzzing! Hundreds have registered already. If you haven't yet, please take a minute to reserve your spot and guarantee a lunch and a few gifts.
We are ready to walk through The First Pres Way: 7 Values in Our Pursuit of Jesus. This day is going to be a rally, an in-house retreat, to encourage you and restore your sense of call to be part of the mission of Jesus Christ. Then make sure you do not miss Sunday morning. Vision Sunday will have worship in both venues at 9 and 11 a.m. Four services at two times for one church to catch one mission and vision to the glory of our one and only Savior and Lord.
When people walk into a church, they need to know three things right away: "Who are you? What are you doing? How can I be a part of it?" The more of us who can answer those questions with clarity and confidence, in our own hearts and for those in our city, the easier it will be for Christ to reflect his love through us and to use First Pres to be Light and Life for the City in 2020 and beyond.
I love every chance I get to step back and talk about the church at this level. There is no greater institution for life change and cultural transformation than the mission of Jesus Christ expressed in the local congregation of his Church. Nothing matches it. It is bigger than politics. Governments and civic leaders can alter the external environment, but they can't touch a heart. Schools and Universities can educate the mind, but people who know the good still don't do the good-they can't touch the human will. Counseling centers, hospitals and other places of healing can salve wounds but have no ultimate cure for the brokenness of the world. Only the Church. Only the ministry of Jesus expressed through local congregations of believers. Only the Gospel of Jesus Christ. Only this movement has the power of the Holy Spirit to change lives, heal souls, restore and rebuild homes and communities, and cast a vision of the coming Kingdom of God.
"'As Jesus walked beside the Sea of Galilee, he saw Simon and his brother Andrew casting a net into the lake, for they were fishermen. 'Come, follow me,' Jesus said, 'and I will send you out to fish for people'" (Mark 1:16-17). The Master calls for fishers still. Will you get up and follow?
Church isn't a building. Bricks and mortar are just a tool. Church isn't a religious service provider, like your cable company. Pay your bill and receive your service. No. Church isn't something to sit back and watch. Church is something to step up and do. This weekend we resolve not to go to church, but to be the Church. A movement. A mission. A worthy calling as we follow our Master where he leads in 2020 and beyond.
I feel honored to be on this mission with you, and I hope we can encourage one another mightily this weekend.
Visit my.firstprescos.org/subscribe to receive messages like this one by email each Tuesday, along with links to First Pres news.