The Light Persists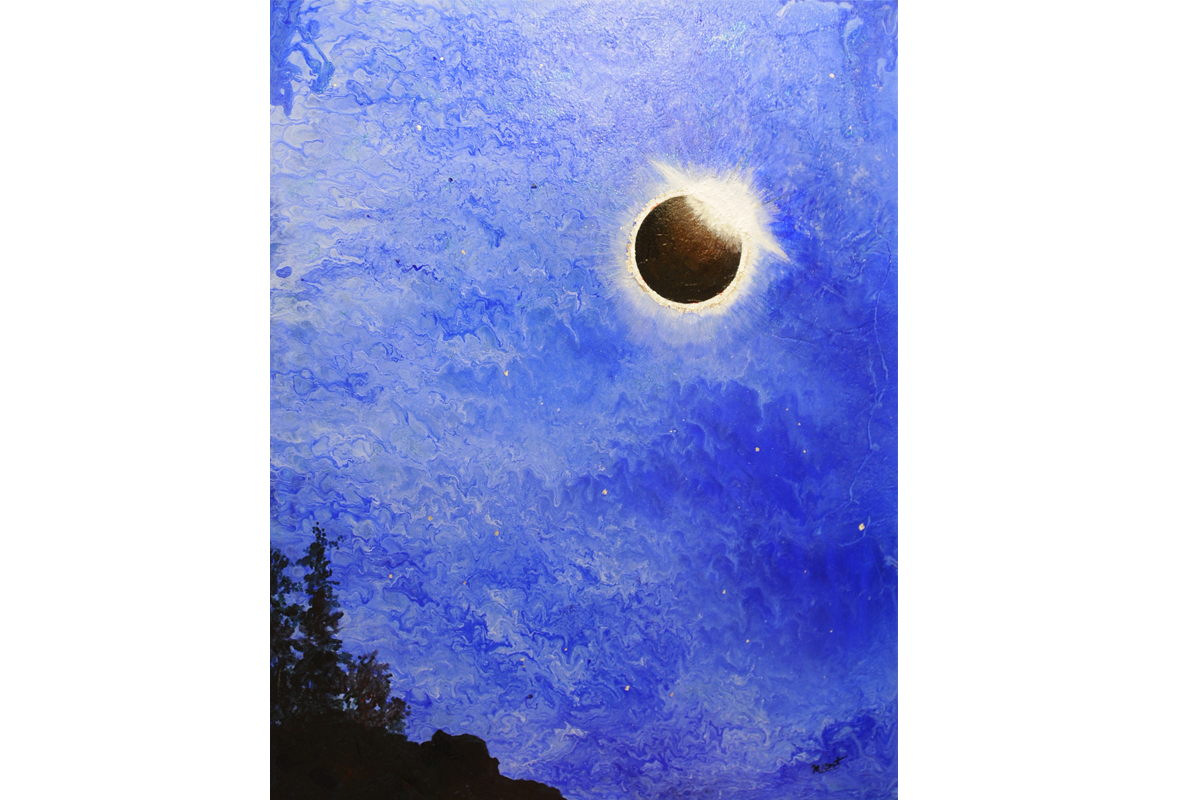 The Darkness Has Not Overcome It
"Intentionally or otherwise, we often allow things in our life to block out Jesus' light. The change can be subtle, so we hardly notice the gradual darkening. But, just as during an eclipse, the light of the sun—or Son—is so bright it cannot be extinguished."
-From the artist's statement
"The light shines in the darkness, and the darkness has not overcome it." – John 1:5
---
We celebrate art as worship and artists as worshipers. "The Light Persists" by Marlene Kort is an acrylic painting. This piece is part of our 2017 Advent Art Exhibit, which can be viewed in the Narthex throughout Advent.