The Art of Forgiveness, No. 7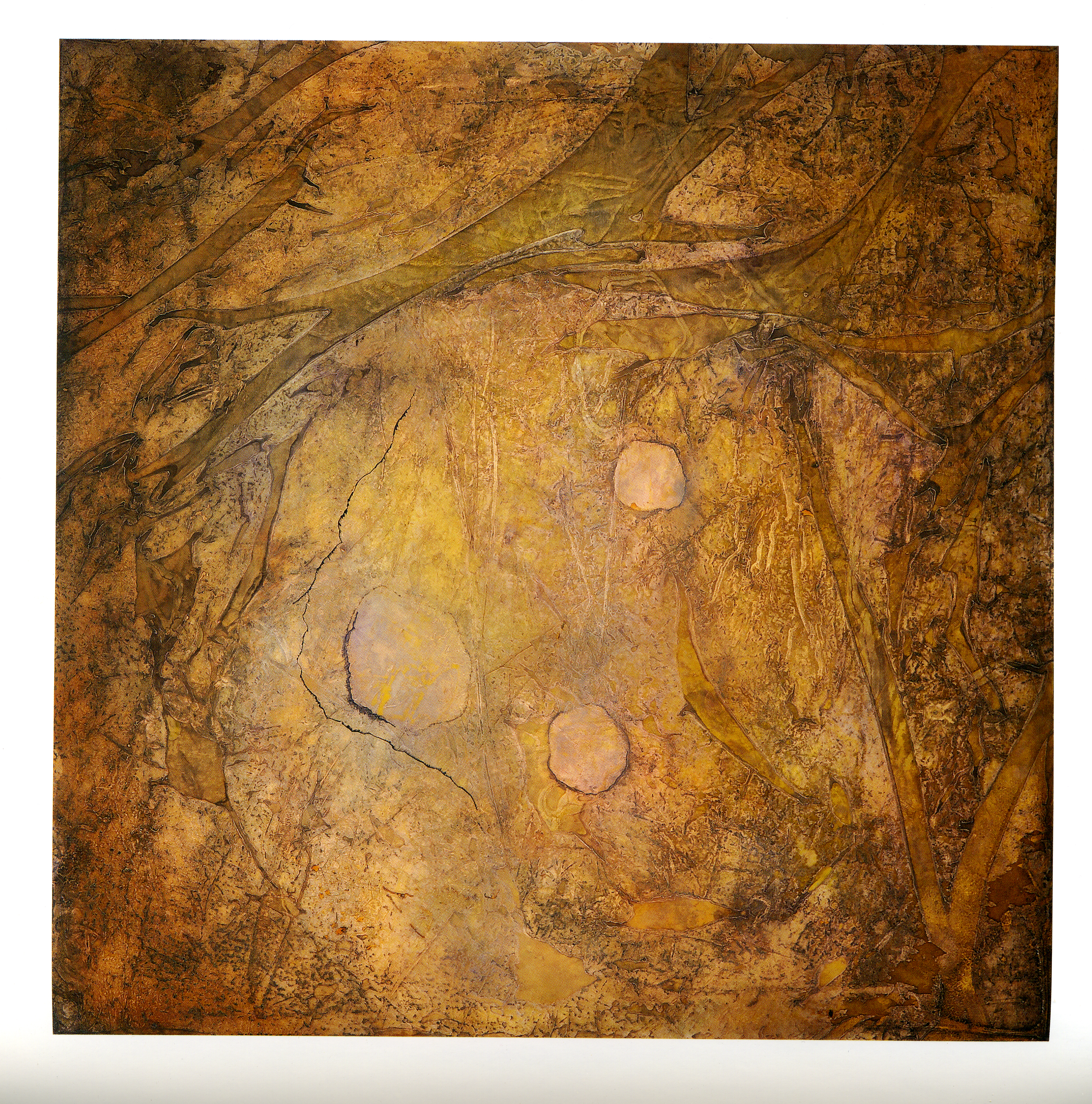 "Embrace," Julie Quinn, Calvin College. Gift of Larry and Mary Gerbens.
What do you think of when you think of the Parable of the Prodigal Son? The answer to that question likely varies from person-to-person, and the same is true of the artists who collaborated for our Lenten art exhibition, "The Father & His Two Sons: The Art of Forgiveness."
We've talked previously about the collection and how artists incorporated the parable into their own historical and cultural context. The same is true when considering artistic styles. When you first see Julie Quinn's piece in the collection (featured above) it might not scream Prodigal Son to you. But just as with other artists featured in the collection, Quinn found inspiration in the parable in creating her work, titled "Embrace."
Quinn's piece is one of several commissioned by Larry and Mary Gerbens. He noted that he was familiar with Quinn's work and its "very personal and spiritual nature." He asked Quinn to create a piece for the collection, which wasn't easy for her. "I know Julie struggled with the whole commission process, but I am happy and most blessed that she persevered," Gerbens said. (The Father & His Two Sons: The Art of Forgiveness, page 39)
Quinn, in writing about her piece, said that the first word that came to mind for her when considering the parable is "embrace." She sought to capture that feeling with her work. "I see trees in this painting; I often see trees in my work. They are symbolic of growth and change. In this piece there is a broken tree in the foreground, fallen to the ground, another symbol of brokenness and sorrow and defeat," she said. (The Father & His Two Sons: The Art of Forgiveness, Page 38)
Quinn said she saw the story as being about total forgiveness, falling at the father's feet. And her vision with her piece was to capture that struggle and brokenness. What do you see when you stare at "Embrace?" How does it move you?
You can see "Embrace" and all 42 other pieces in this collection now on display at First Pres through Easter Sunday, April 16. To learn more about this collection, click here.