The Art of Forgiveness, No. 3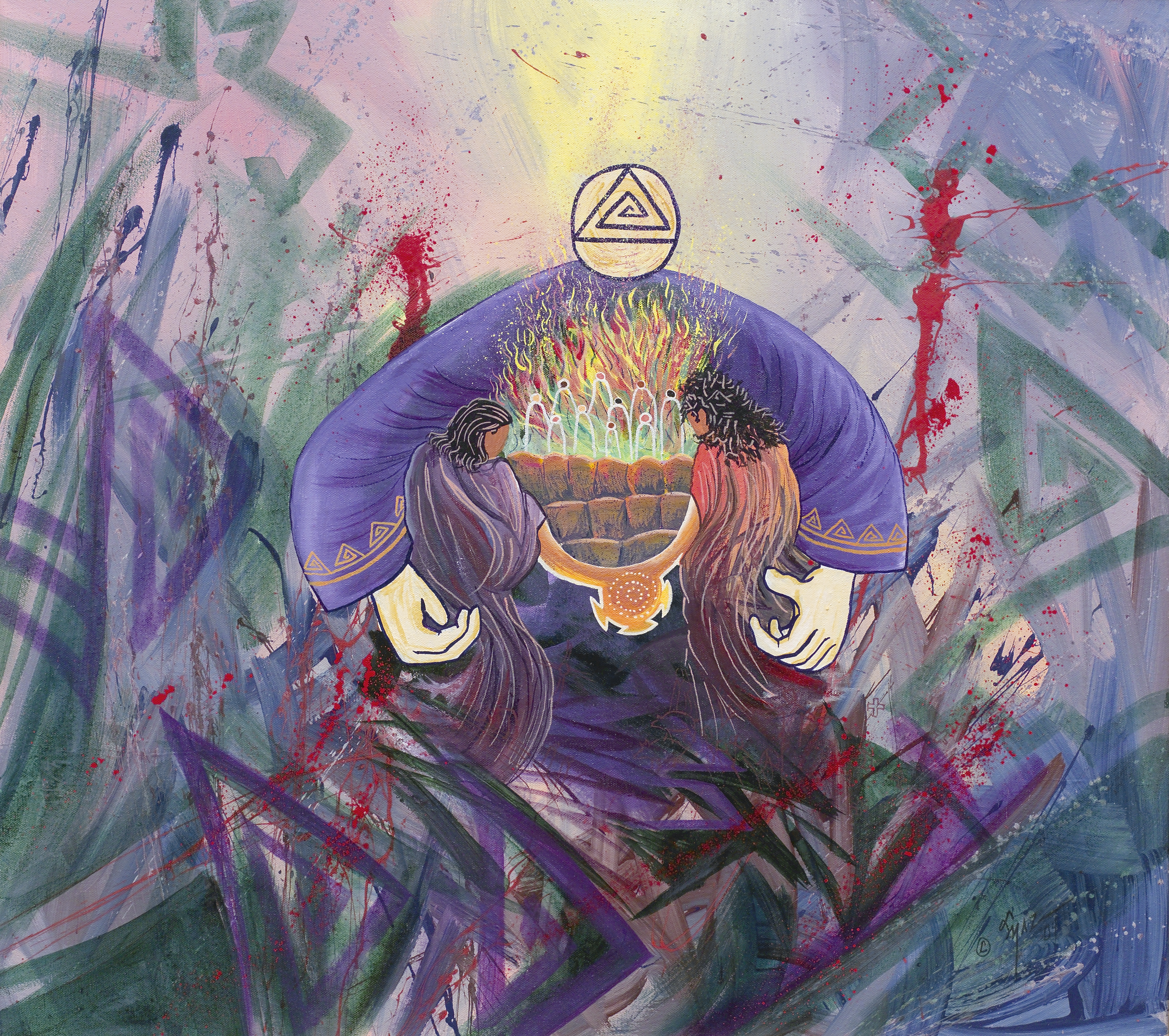 Elmer Yazzie, The Prodigal Sons and the Father, Calvin College. Gift of Larry and Mary Gerbens
We are now just two weeks away from the opening of our Lenten Art Exhibition, "The Father & His Two Sons: The Art of Forgiveness." The exhibition opens with a reception on Friday, March 3 from 5 to 8 p.m. that will include the collectors, Larry and Mary Gerbens.
In addition to collectors, one of the featured artists will also be a part of the opening weekend celebration. Elmer Yazzie, who created "The Prodigal Sons and the
Father" pictured above, will be part of the celebration at First Pres.
Yazzie's piece, completed in 2004, was a commission of the Gerbens. Larry and Mary traveled to Yazzie's home in New Mexico in the spring of 2003 and asked him to create a piece inspired by the Parable of the Prodigal Son for their collection.
More than a year later he brought his piece to Larry and Mary at their home in Grand Rapids, Michigan.
In the book The Father & His Two Sons: The Art of Forgiveness, Yazzie notes that he began work on the piece in 1995 while in Reichelsheim, Germany. He had been given a copy of Rembrandt's painting "Prodigal Son" as a gift for lecturing, and it sparked something in him.
But it wasn't until the Gerbens visited in 2003 that sparked a return to the concept. After time in prayer and sketching, he began the piece that eventually ended up as part of the collection. Yazzie noted that key to him was the inclusion of both sons, who each play a key role.
"I thought it was important to represent both sons in the parable because both have issues with the father," he wrote in the book (The Father & His Two Sons: The Art of Forgiveness, page 52).
To see Yazzie's piece, as well as the 42 other pieces in the exhibition, make plans to join First Pres this Lenten season. For more on the exhibition and opening weekend, click here.