Something Significant for Christmas 2018 - There is Still Time!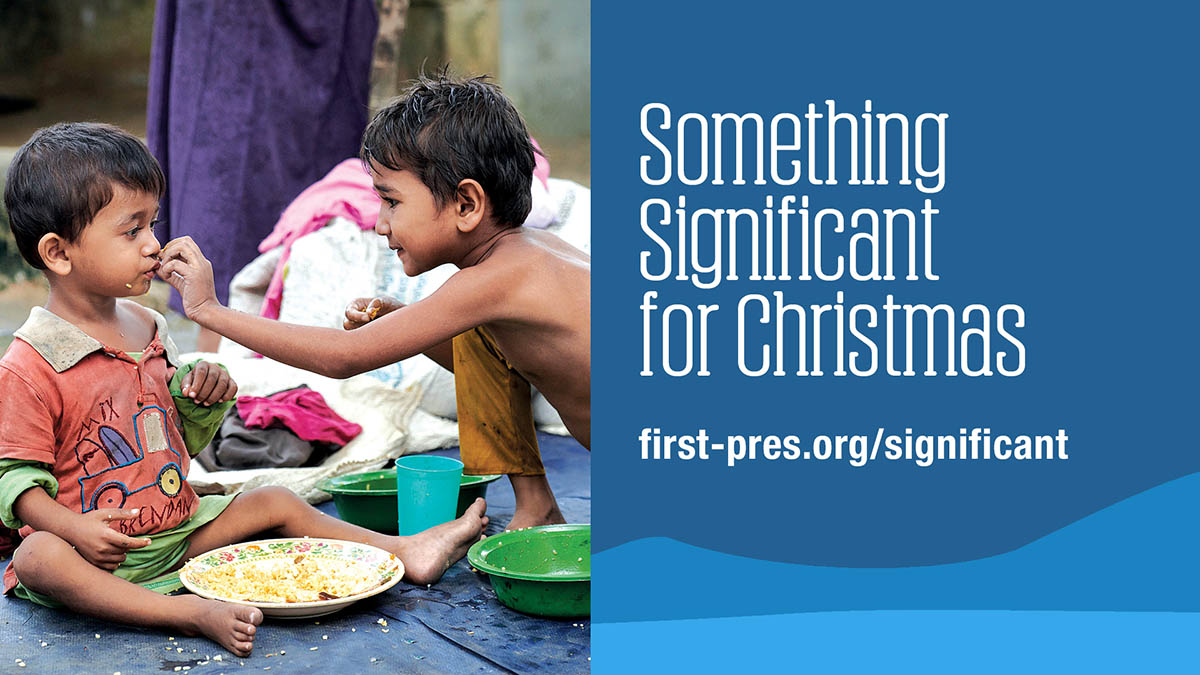 There is still time to put in your order for Something Significant for Christmas!
With 26 different giving opportunities, 100% of the donations going directly to First Pres Local and Global partners, and an opportunity to spread Christ's love and the true spirit of Christmas, your purchase is a gift that keeps on giving.
Last year nearly $25,000 was given to bring help and hope to people all over the world. These are just some of the ways that your gifts impacted the recipients:
10 kids received a month's worth of care at the Children's Hostel in Kalimpong.
12 refugees received a month-long bus pass.
21 days of investigation were funded through International Justice Mission.
35 women received hygiene kits at ESM.
52 kids received new shoes from Family Mentor Alliance.
60 mothers received delivery kits in Guatemala.
62 shares funded tuition for Mongolian students in seminary.
152 sandwiches were enjoyed during Sunday fellowship at First Pres Havana in Cuba.
401 water bottles provided purified water for families in Guatemala.
556 chicks were raised for food or resale by families in Egypt
600 hours of job training were provided through Springs Rescue Mission.
732 days of school were available for kids with special needs in Egypt.
There is still time to be a part of what 2019 has in store for many children, adults, and families around the world.
View the Something Significant for Christmas catalog and submit your order. We will continue to accept orders into the new year.
Questions? Call us in the Mission Engagement office at 884-6233.