Serving God, and Our City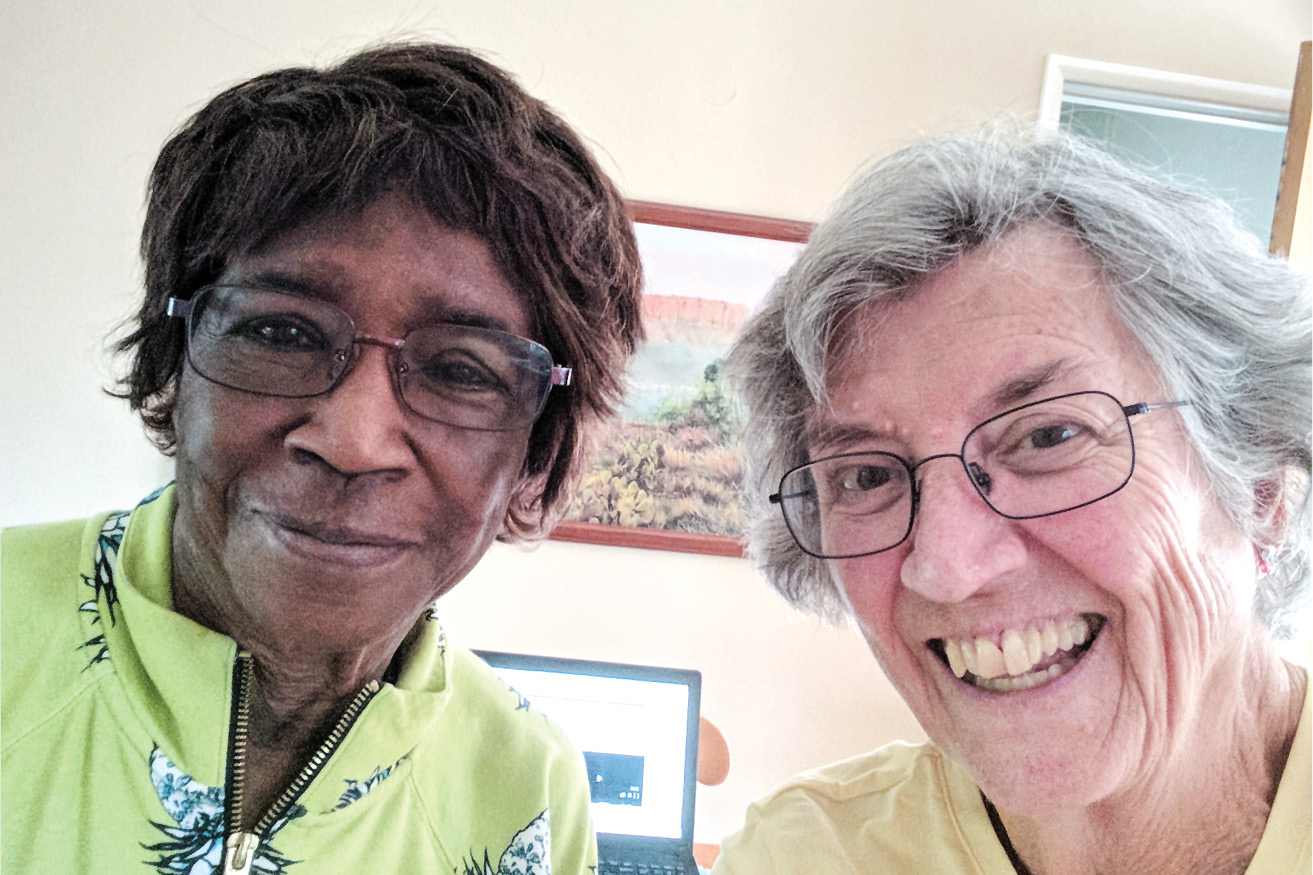 A Remarkable Friendship
Christine Weems, who is black, and Carol Galambos, who is white, have lived in the same neighborhood for more than 50 years, raised their children, sent them to the same schools and have attended the same church—First Pres! While neither was born in Colorado Springs, they have lived here for most of their adult lives and have served our city in remarkable ways. Christine brings the gospel to our women's jail on Sundays. She has taught in our elementary-aged Sunday School, serves on our hospitality teams among many, many other things. She has a special place in her heart for kids. From her own experience growing up, she knows that young people set our future and that is her particular call in ministry. Carol has spent a life in mission whether overseas or here locally. As our city was consumed by protests this summer, Carol was busy reaching toward our local black churches, keeping open dialogue, participating in prayer groups to pray specifically for racial reconciliation in our city, and attending various community conversations to gain understanding of all voices.
Connecting Through Online Worship
When First Pres went to online worship in March, these two women began to worship together at Carol's house every Sunday. These two women of God, who have led in various ways during the decades, have naturally found themselves in amazing conversations of faith and racial reconciliation and their friendship has become a place of loving trust with Jesus at the center.
There's not much these two women haven't covered on the topic of racism and reconciliation. Christine, raised in Georgia in the 1930s and 40s, is very familiar with segregationist practices of those days and remembers her mother telling her, "If you have hate in your heart, God can't love you either." You can't hate; you must act out of love. Carol, who has long reached across racial lines in our Colorado Springs community, remembers the 60s when the evangelical church largely sat on the sidelines during one of the most tumultuous times in this country's history.
What do these two women, pillars of our faith community, pray for? They pray for us to love well inside and outside our church. They believe that God has given us another chance to get it right, to love our neighbor with Christ's love, which is wide and deep. Be Light and Life for the City. These two women live this. Every day. Their commitment to our city and those who live in it suggests steps for us all to take.
When asked what they'd want to say to a 20-something, they both responded: Know the Lord. He is the source for true reconciliation and justice. Know who you are and whose you are. We can all say Amen to that!

We are Called to Our City
Next year we begin our 150th year in ministry from the corner of Bijou and Nevada out to the city of Colorado Springs and beyond. We are called to our city. As we gather on Sunday, October 25, to lay our resources for ministry in 2021 before God, what is God laying on your heart? What new ministry is He calling you into, or what ministry will you continue?