New Year, New Blessings
At the beginning of 2021, I find myself appealing to the Lord in new ways for new blessings. Surprisingly that can mean leaning back on old ways. The Heidelberg Catechism is a lesson plan for learning the Christian faith. It grew out of the Reformation in the 1500s. Its words bring a strong sense of comfort as we walk into 2021. Here are the first two questions and answers:
Q. 1. What is your only comfort, in life and in death?
A. That I belong-body and soul, in life and in death-not to myself but to my faithful Savior, Jesus Christ. At the cost of his own blood, he has fully paid for all my sins and has completely freed me from the dominion of the devil. He protects me so well that without the will of my Father in heaven not a hair can fall from my head. Indeed, everything must fit his purpose for my salvation. Therefore, by his Holy Spirit, he also assures me of eternal life, and makes me wholeheartedly willing and ready from now on to live for him.
Q. 2. How many things must you know that you may live and die in the blessedness of this comfort?
A. Three. First, the greatness of my sin and wretchedness. Second, how I am freed from all my sins and their wretched consequences. Third, what gratitude I owe to God for such redemption.
There is comfort in knowing we belong to Jesus. There is peace in the assurance that, come what may, we are in His hands.
Peter knew this comfort. We start a new series this week, Here We Go! looking again at our First Pres Way: 7 Values in Our Pursuit of Jesus. 1 Peter will be our guide all the way through. Peter knew he belonged to Jesus. He knew he was purchased by His blood. He knew that the Lord who bought and saved him would never leave him nor forsake him. We can share in that same faith as we start 2021. Not a hair. Not a question. Not a hardship or a blessing, but that God allows and holds me steady as it goes, fitting His purpose for my salvation. Whatever 2021 holds, we will Live for God.
Happy New Year!
Visit my.firstprescos.org/subscribe to receive messages like this one by email each Tuesday, along with links to First Pres news.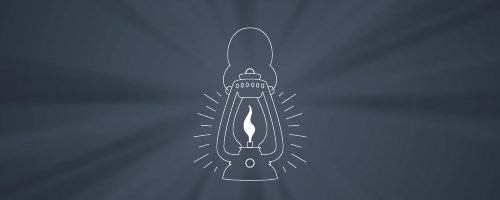 Help Us be Light and Life
Thank you for sharing in our ministry at First Pres, and if you didn't get the opportunity to make a commitment for 2021, it's not too late! Our deadline to receive commitments is Monday, January 11.
You can make an online financial pledge here >>
You can also contact Michelle Adams-Fooshee at 719-884-6165 to verbally give us your commitment for 2021.
We are looking forward to a great year in ministry as the Lord continues to call First Pres to be Light and Life to the City.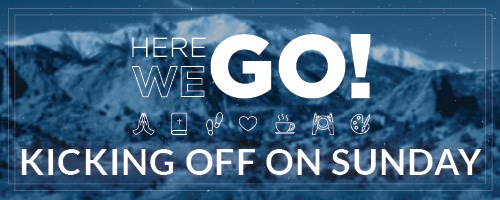 New Sermon Series
Beginning Sunday, January 10
Join us Sunday for the start of our new sermon series, called Here We Go! Worship with us online at 8:30 or 10 a.m., or register for in-person worship here at 8:30, 10 or 11 a.m.
El Paso County has moved to Level Orange, and we have increased our capacity to safely host more folks in-person for worship. Let us know you're attending by registering here >>
Winter GTW
Beginning Wednesday, January 6
We're excited to offer discipleship opportunities online with Winter Growing Together Wednesdays! It's free and continues through March 17.
To learn more and register for classes, click here >>