New First Pres Logo and Mission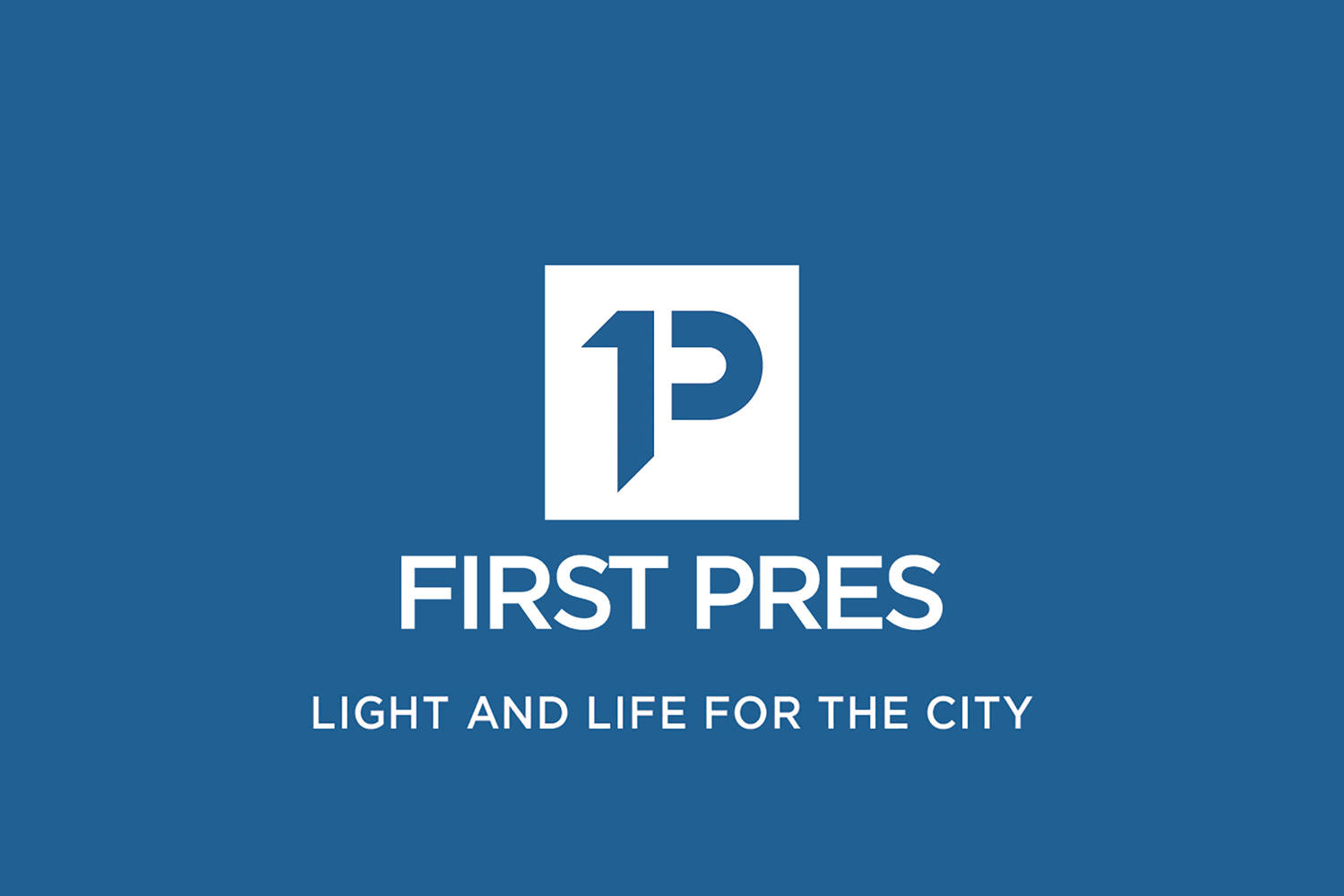 On Sunday, August 26, Pastor Tim McConnell met with more than 300 members of the First Pres Family during an afternoon Town Hall Meeting and shared with deep excitement a new logo and mission for First Pres. Both of these new developments have been months in the making and are indicative of our firm commitment to sharing the Good News of Jesus Christ. They represent a new season in the life of our church focused on reaching the next generation with Christ's love and salvation.
Light and Life for the City
After his resurrection from the dead, Jesus charged his followers: "All authority in heaven and on earth has been given to me. Therefore go and make disciples of all nations, baptizing them in the name of the Father and of the Son and of the Holy Spirit, and teaching them to obey everything I have commanded you. And surely I am with you always, to the very end of the age" (Matthew 28:19-20).
While this Great Commission is the forever mission of every local church, on occasion it is appropriate to proclaim a new expression of the mission for the time and place in which the church finds itself, Tim explains. Here, he shares how First Pres arrived at "Light and Life for the City" as the expression of the Great Commission that can guide us into a new season for our church:
First Pres Mission
First Pres Logo
The purpose of this new logo is to be a conversation starter with a generation skeptical of religious symbols and institutions. The mark, created from an abbreviation of "First Pres," conveys trustworthiness with simplicity, providing the First Pres Family with an opportunity to begin a conversation with someone who doesn't yet know and follow Christ. Rather than attempting to convey all that we believe through our logo, we have the chance to communicate it through dialogue, in the context of relationship—an approach that is much more effective in today's world.
Here, Pastor Tim describes the genesis of this mark:
How the First Pres Logo Came to Be
As part of this presentation, Tim refers to the Discipleship Pathway, shown below. Our passion, as a church, is to help everyone we come in contact with to move further along this journey of knowing and following Jesus.