Meet Tom Pipkin, Part 2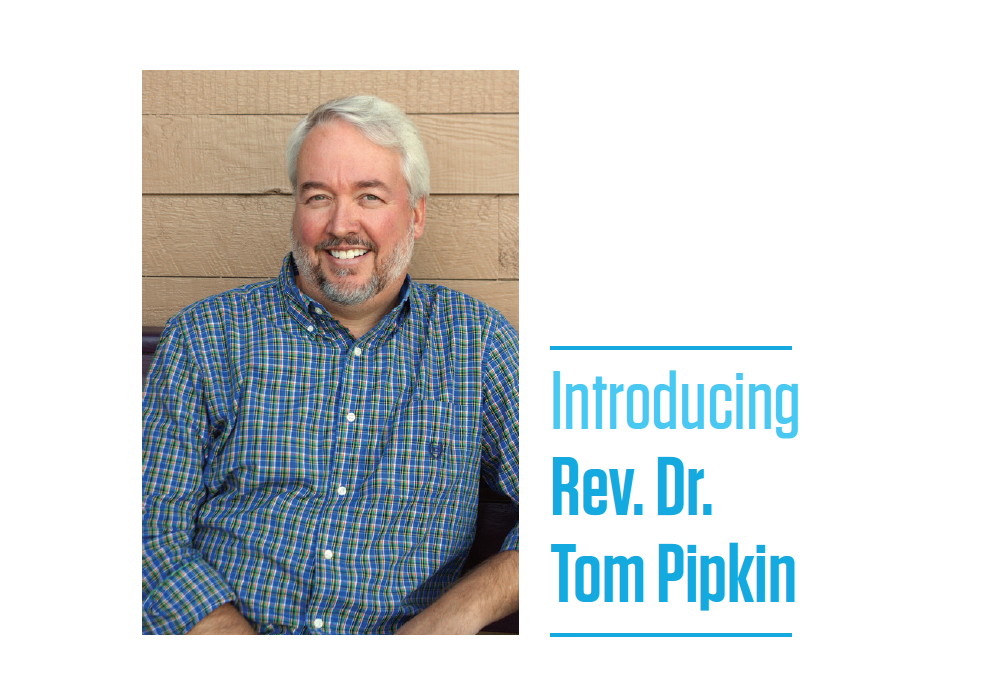 New Pastor of Family Ministries Tom Pipkin, his wife Dawn and their daughter Hope have arrived in Colorado Springs. Beginning this Sunday, you'll see Tom on the platform leading in worship services. Here's Part 2 of an introduction to the our newest pastor:
First Pres: You're coming on staff as an Associate Pastor after many years as a Senior Pastor. What drew you toward this position?
Tom: I believe that my experiences and interests in ministry are a great fit for this position. While I am effective as a senior pastor and there are many things that I have enjoyed about leading churches, I don't feel that I need to be "the senior" in order for me to be effective in serving a congregation. In fact, I feel that I could be even more effective at serving, discipling, engaging, and reaching out to families if I was freed up from the responsibilities I now have as senior pastor.
The position of Pastor of Family Ministries is narrow enough that it gives me the opportunity to focus specifically on families—developing programs and equipping staff for intentional discipleship with children, youth and families. At the same time, it is broad enough to require and utilize my experience and expertise in leading a large part of the ministry and mission of First Pres. The thought that God has been preparing me for such a call as this is very exciting to me. I believe it is the best way for me to honor God's ongoing call on my life and make a difference in the lives of families through intentional relationships that foster faithfulness to Christ and ongoing discipleship.
First Pres: A Family Ministries model is somewhat unique, but it fits perfectly with our priority on family worship. What's your vision for Family Ministry here at First Pres?
Tom: Over the years, the Church has gotten pretty good at providing programs that engage and educate children and youth. A whole niche market has emerged to equip and resource churches to "do" Children's Ministry or "do" Youth Ministry well. While many of these resources are great—even effective—often there seems to be a gap or a disconnect between what is being offered to kids and what is being experienced in families. We can become experts in tailored and focused programs but miss the mark when it comes to the overall care and support of families.
There are so many challenges facing today's families in their efforts to live the lives that Jesus wants for them. The larger culture is opposed on many fronts to what used to be considered the traditional family, and has shown itself to be at odds with the values of the Christian faith. The church needs to seriously consider how it can offer parenting support at the most basic levels. The church needs to offer ongoing discipleship training for children and youth and their families in a holistic, rather than compartmentalized, way.
This requires a concerted, cooperative effort. It requires the church to invest itself in resources that can help bring this kind of work about. It requires strong communication and an undeterred desire to bring about real transformation in people's lives. People need to come before programs. This means that Family Ministry begins by coming alongside parents and challenging them to engage in the important work of discipling their kids. Of course, this requires parents to evaluate their own commitment to discipleship and growth in Christ. A strong family ministry endeavors to take the "larger view" of what is most important for children, youth, and young adults and their parents. I am excited about leading this effort at First Pres as, together, we step up to the challenge and engage in vital ministry that will transform us and grow us to be faithful followers of Christ.