Magnify the Lord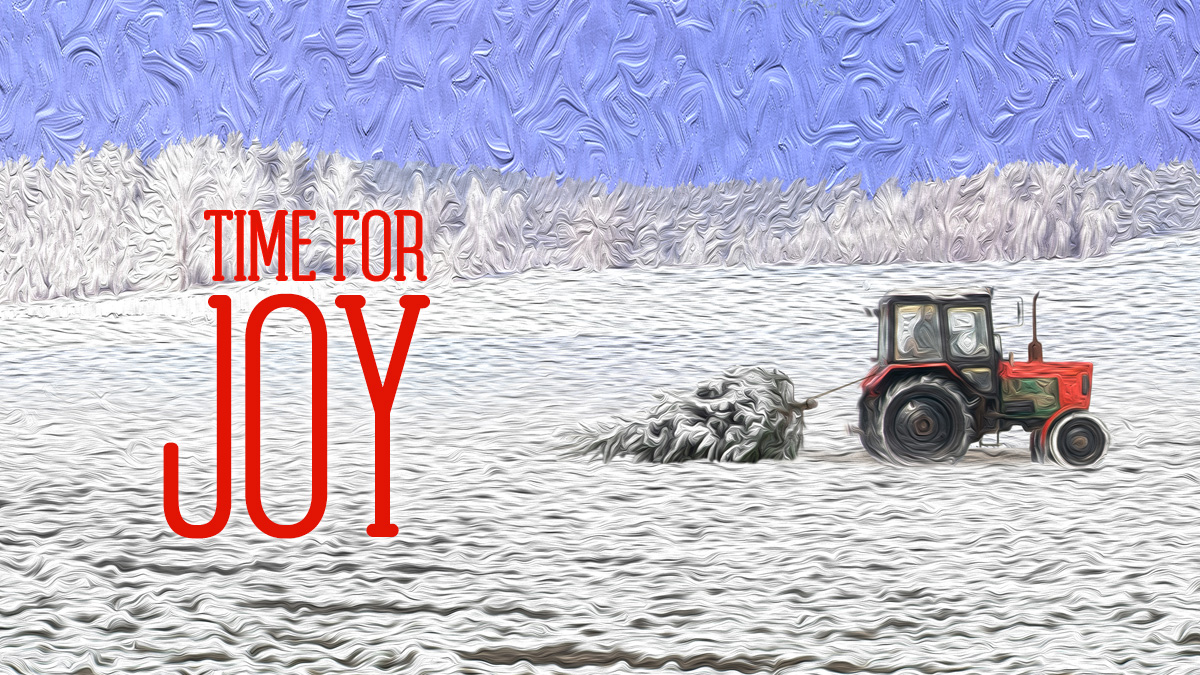 This Sunday, we continued our series Time for Joy, talking about the little moment in Luke 1 when Elizabeth and Mary met together. Elizabeth, empowered by the Holy Spirit, was able to claim faith in the unborn Jesus as "Lord." Mary, moved by the Holy Spirit at work in her, sang a marvelous and now-famous song we call the Magnificat: "And Mary said, 'My soul magnifies the Lord, and my spirit rejoices in God my Savior'" (Luke 1:46-47).
What does it mean for your soul to "magnify" something, I wonder? It must mean that you pay attention to it. You think about it. You study and talk about it, maybe. It garners your attention. What will your soul magnify today?
As we talked about this in the sermon, I couldn't help but be reminded of the passage our Pastor of Caring Ministries, John Goodale, shared just after Thanksgiving. It was Philippians 4:4–9. Paul encourages the church in Philippi to discipline their minds, to choose carefully where their attention and energy is focused. It seems to be a responsibility of Christian disciples to point our minds in particular directions, toward some things and away from other things. "Rejoice in the Lord always. I will say it again: Rejoice! Let your gentleness be evident to all. The Lord is near" (Philippians 4:4–5). It begins with a focus on joy. "Rejoice!" It sounds a lot like a Christmas carol we have been singing again: "Rejoice! Rejoice! Immanuel has come to thee, O Israel!"
Then a posture of rejoicing turns to this question: What will you magnify? Where is your attention? Where is your focus? Philippians says, "Finally, brothers and sisters, whatever is true, whatever is noble, whatever is right, whatever is pure, whatever is lovely, whatever is admirable—if anything is excellent or praiseworthy—think about such things" (4:8). Can you find anything true? Are there things to focus on today that are noble and right, pure and lovely? Have you noticed anything lately you would consider admirable, excellent or praiseworthy? Turn your attention to beautiful and worthy things. These things lift your head and elevate your soul.
I think of the power of the memorial service for President George H. W. Bush last week. It lifted the thoughts and spirits of all who watched as this good man's life was honored, inspiring those who wanted to honor him to higher good themselves. I think of the Christmas Joy! concert offered on Sunday afternoon. How many people in those seats are far from the Lord, but saw something of beauty and excellence in those hours? But, I come home again to worship itself on Sunday morning.
Mary didn't magnify the problems in her life, or the pain of the broken world around her. Mary magnified the Lord. And as she worshiped the Lord with all her heart, her spirit responded with joy: "My spirit rejoices in God my Savior." Of all that you have to turn your attention to this week, I do encourage you, magnify the Lord. Make it to worship. Lift up the name of the Lord our God together, and together we will rejoice.

"Sing, Daughter Zion; shout aloud, Israel! Be glad and rejoice with all your heart, Daughter Jerusalem! The Lord has taken away your punishment, he has turned back your enemy. The Lord, the King of Israel, is with you; never again will you fear any harm." – Zephaniah 3:14-15
---
Visit My First Pres and "Manage E-Newsletters" to receive messages like this one from our pastors by email each Tuesday, along with links to First Pres news.