India Team Update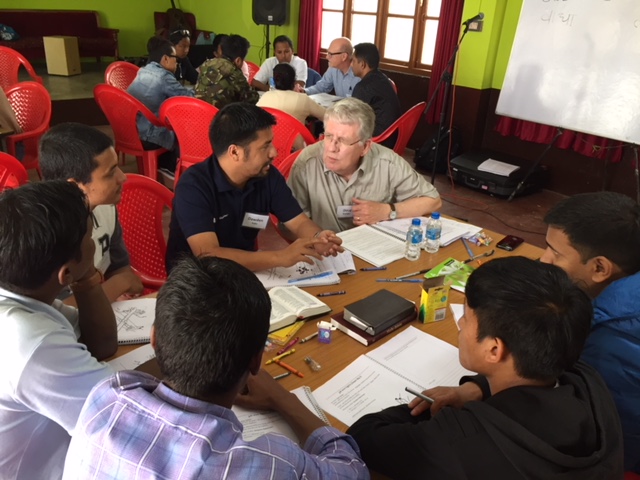 For two weeks during the month of April, six First Pres members are working with our partners in India to help with business training.
Here are some updates of the five days they have been there so far.
Elder Alan Jacobs shared God's Word on Christian Home Sunday at Presbyterian Free Church of Kalimpong. The team was proud to see him up there, but more importantly, God's name was glorified and parents were encouraged to pray for their children to be all that God wants them to be.
Lisa Hallock shared with the Women's Guild of the Presbyterian Free Church of Kalimpong. Lisa encouraged the women with Colossians 3 and to be clothed in peace, humility, patience, kindness and to be bounded together in perfect unity.
The team has been working with registrations and with small groups. They are helping entrepreneurs with business basics. They have already experienced incredible ideas, ministries and people. What a privilege it is for our team to be with them all!
The team will continue with the business training and will return to the Springs on the 26th.