In the Beginning...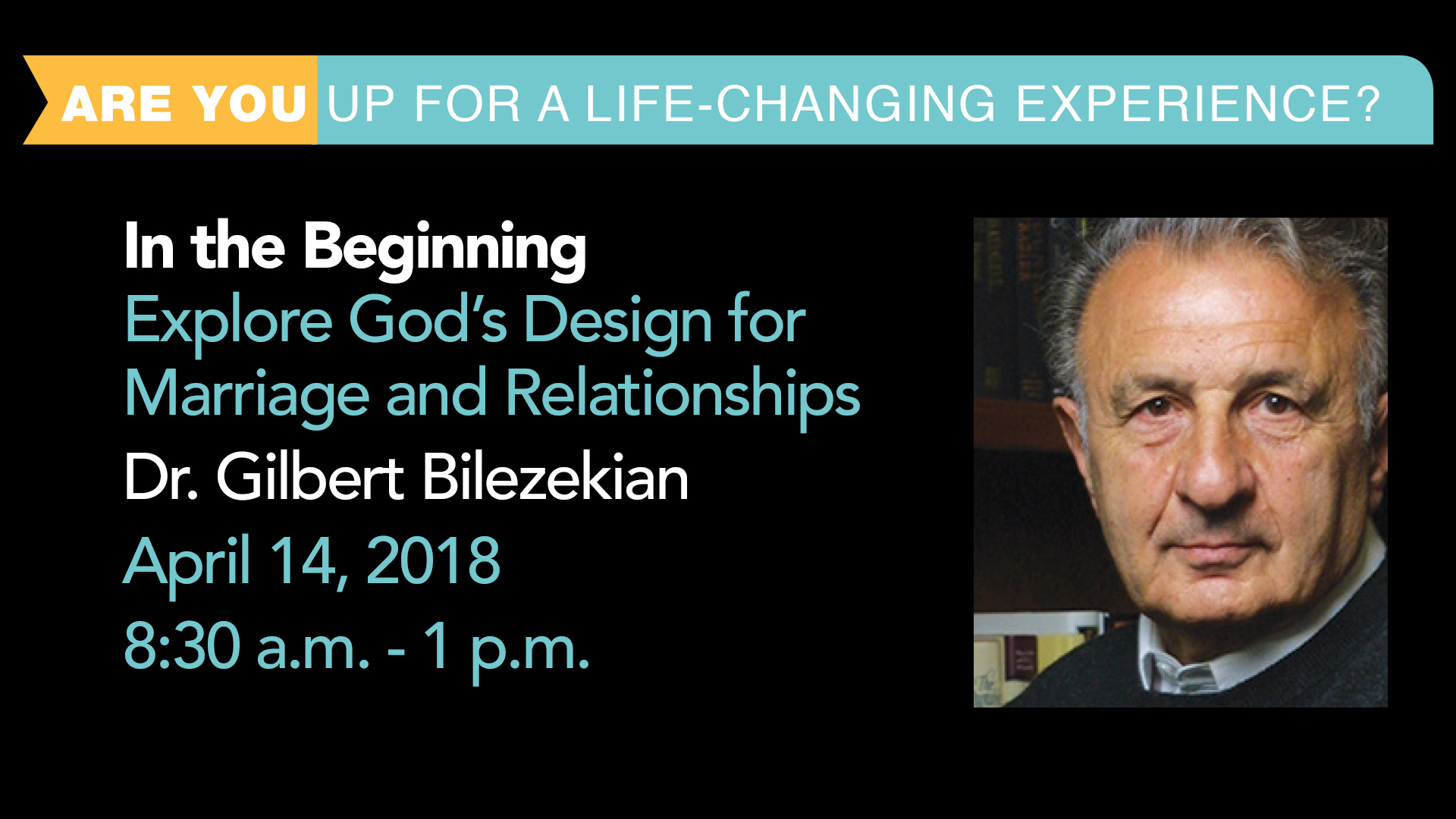 One of our core values in our ECO denomination is "Egalitarian Ministry: we believe in unleashing the ministry gifts of women, men, and every ethnic group." As a church, we have a long history of recognizing the gifts of men and women in our midst and creating leadership spaces at all levels for those gifted by God for ministry. As early as 1931, under the leadership of our tenth pastor, Dr. Wallace H. Carver, our congregation elected our first woman to be a part of the Board of Trustees, Mrs. Edward Honnen. That same year three other women were elected to the Board of Deacons. At First Pres, women have been serving God in all roles of spiritual leadership right alongside gifted men for decades.
But what is the biblical foundation for our egalitarian commitment? On April 14th from 8:30 a.m. to 1 p.m., Wheaton College Professor Emeritus Dr. Gilbert Bilezikian will be in the Cedar Room, Weber Street Center, to speak to this question. Now in his nineties, Dr. Bilezikian has been committed to the ministry of men and women serving side by side in church leadership. As a co-founder of Willow Creek Church, he was instrumental in helping shape an egalitarian theology for this influential church. Bilezikian is also the author of Community 101 and Beyond Sex Roles, two very influential books in our time.
This particular event is sponsored by the Colorado Springs chapter of Christians for Biblical Equality (CBE), an evangelical egalitarian group committed to helping Christians in Colorado Springs understand theologically and practically what it means to live in mutual ministry partnership with one another. The leadership team of CBE is made up of a group of men and women from several churches in our city, but many are First Pres members. Dr. Bilezikian was also a founding member of CBE.
We are thrilled to be able to host Dr. Bilezikian on our campus and hope that many from our congregation will come for this thoughtful and life-giving event. We have built in time for questions and discussion with our speaker.
The event is free and open to the public, so plan to attend and pass along the word. And please RSVP to Nancy Tollefson at or at 660-2730.