Graduation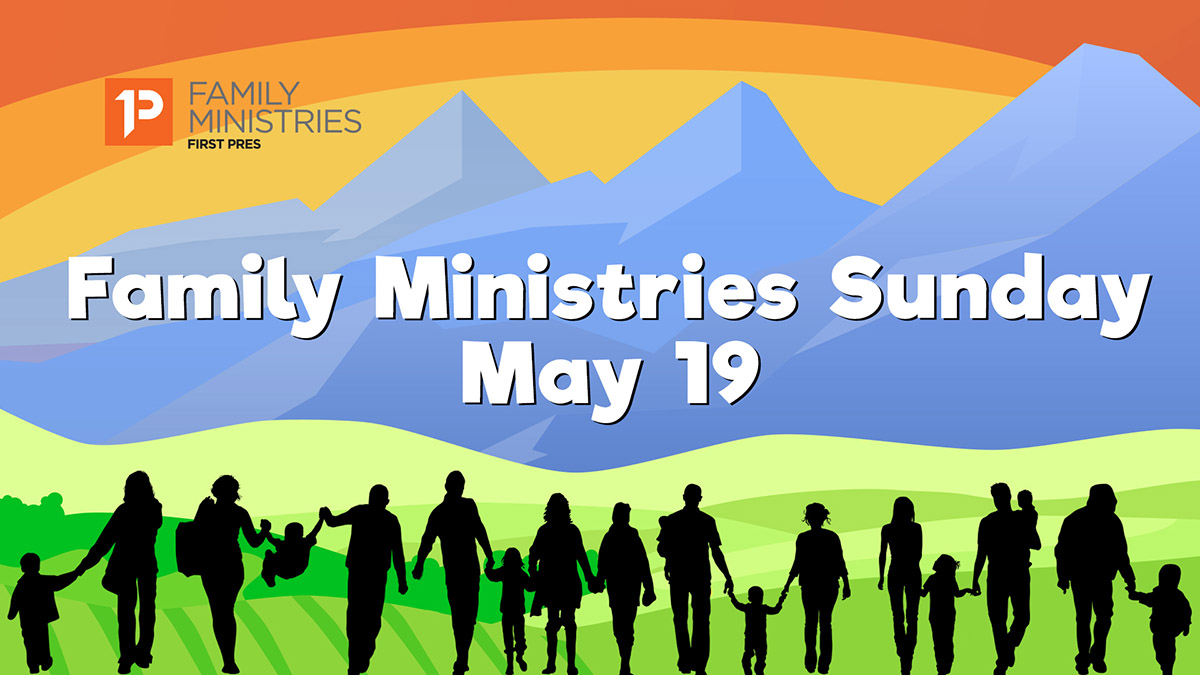 There are many graduations between the cradle and the career. You graduate out of diapers. You graduate preschool. (I bumped into a friend in the hall whose son is graduating from our First Pres Preschool later this week. It's emotional!) You graduate from elementary school and from middle school. Then come the big ones.
This week many of our high schools hold commencement exercises. The cap and gown go on and, all of a sudden, your child is a high school graduate. For many it is on to college. We even have some putting on cap and gown for master's degrees or higher, and some dear friends in this church putting on graduate robes for seminary degrees.
Graduation isn't the end. It's the beginning. You've graduated up in skills and talents, capabilities and acuity—you are ready for the next level and all the bigger and better things God has for you.
Sunday is Family Ministries Sunday. The Family Ministries team is ready to lead us all in worship, share stories and celebrate all the hard work that they and our large body of volunteers have put into raising our kids up. It's an all-church affair. Every one of us is part of it. At First Pres, we place a high value on being a great place to raise kids in the Lord.
Not only will there be Family Ministries folks leading in worship, but there will be displays, pictures, videos, Bibles given to 2nd-graders, graduating seniors blessed and celebrated, even a baptism or two. And since graduation includes celebration, be sure to cross the street and hit the bouncy castles, and ice cream!
We celebrate every graduation. Not only the formal ones, but the informal. We celebrate every step forward our young people take. But above all, our constant prayer here at First Pres is that no child will leave the shelter of our ministry without moving through the most important gradation of all: knowing and following Jesus Christ. From the moment we baptize an infant and swear an oath to raise them together in the faith, our constant prayer and persistent work is toward one end—that each child raised here graduates ... that they graduate from not knowing Jesus to knowing Jesus, from not walking in His light to walking in His light, from not having the Holy Spirit within them to being filled with the fullness of the promises of God by His own eternal Spirit. This is the greatest graduation of all. Would you join me in praying that we see it more and more?

"I have no greater joy than to hear that my children are walking in the truth." – 3 John 1:4
---
Visit My First Pres and "Manage Subscriptions" to receive messages like this one from Pastor Tim by email each Tuesday, along with links to First Pres news.