Good Questions Provoke Curiosity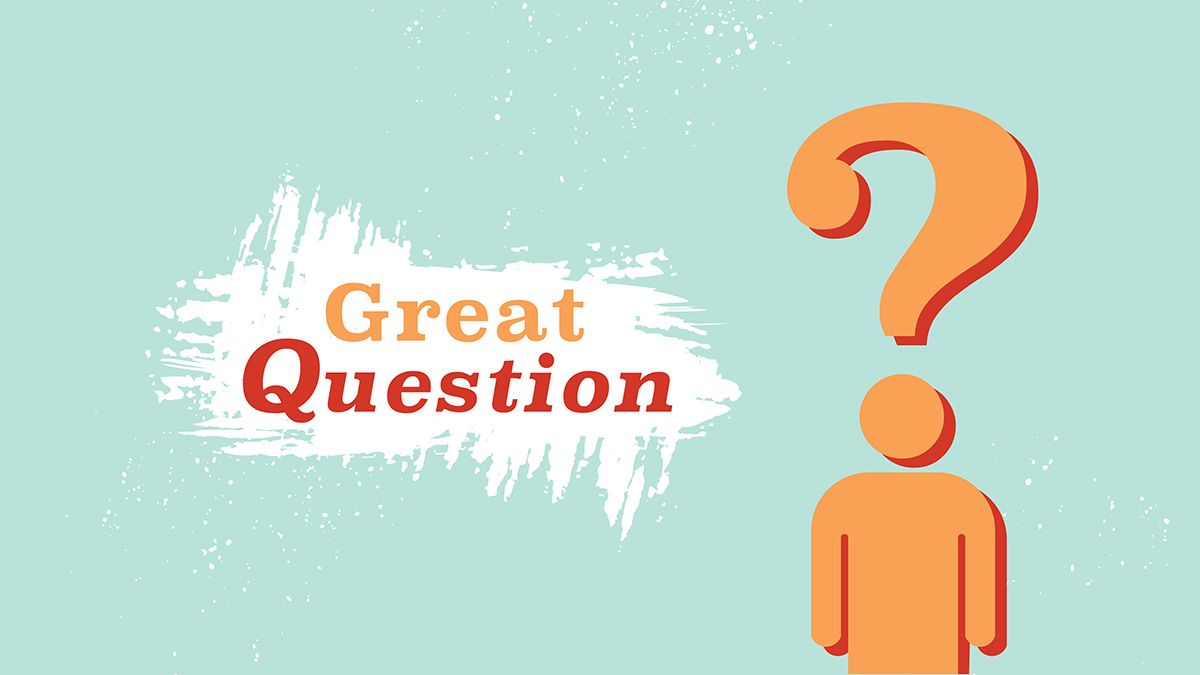 We are off and running into our new sermon series, Great Question. Jesus asked lots of questions of those around Him. In fact, He seemed much more interested in asking questions than giving answers. In the Gospels, Jesus is asked 183 questions. He answers three of them, and asks 307 questions back. That should tell us a great deal about how faith is stirred in people's lives.
Don Everts, in his book, I Once Was Lost, explores five thresholds a person needs to cross in order to become a believer. The first is "trusting a Christian." The second is "becoming curious."
Good questions can provoke curiosity. Everts writes, "One of the greatest acts of love we can give is to ask good questions and help our friends learn to ask more questions for themselves." As we move through this series, I hope you'll engage the questions of Jesus and also grow in being a good questioner of those around you. And, by the way, Don Everts will be with us the first weekend in November for our Christian Life Conference. Mark your calendars!
Keep our Vacation Bible School kids and leaders in your prayers this week. More than 300 kids are learning about Jesus, growing in their relationships with God and one another, and getting excited for who God has made them to be! One of our top priorities as a church is to reach the younger generation for Christ. This week when you see a child in a yellow "Power Up" shirt, give them a high five, a smile and let them know they are deeply loved.
Visit My First Pres and "Manage Subscriptions" to receive messages like this one by email each Tuesday, along with links to First Pres news.