God is Glorified; Lives are Transformed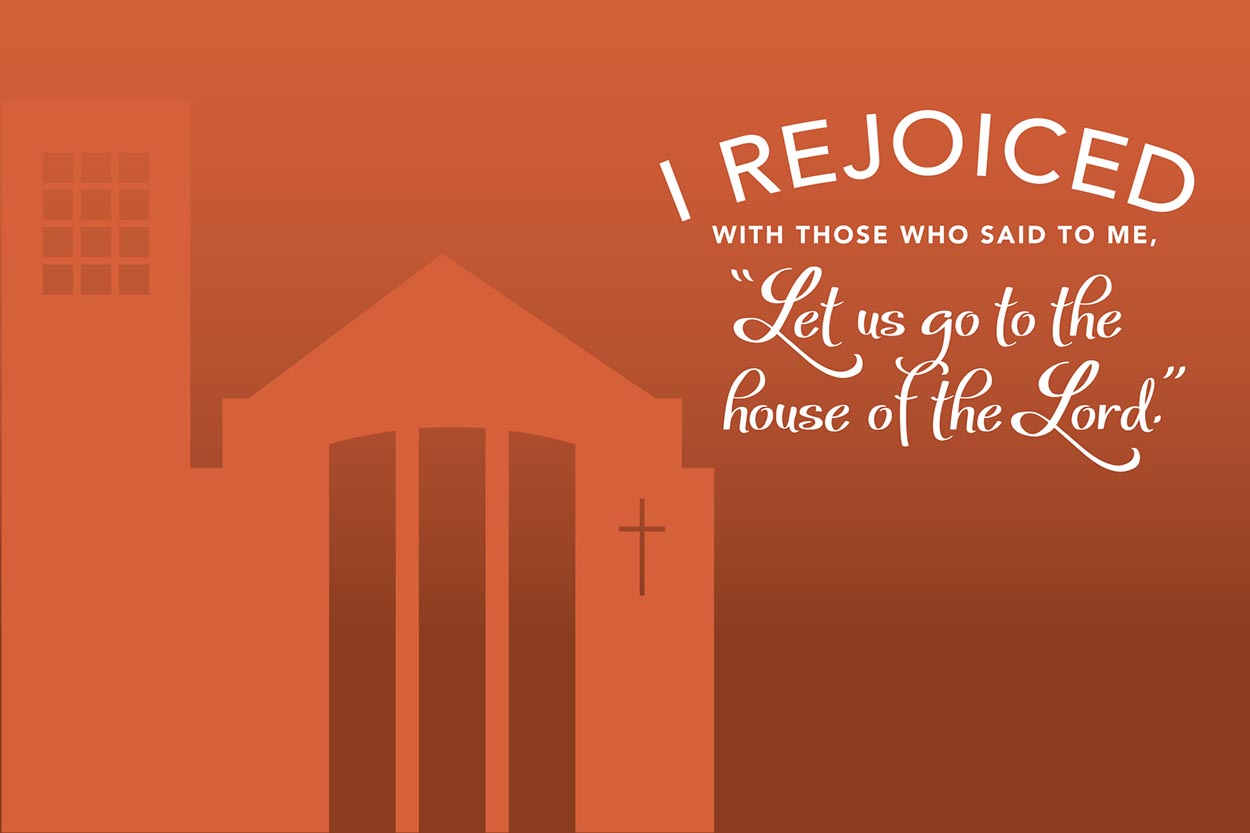 A vision for First Pres in 2018
"I rejoiced with those who said to me, 'Let us go to the house of the Lord.'" – Psalm 122:1
The purpose of the church is worship. God calls the church together by His Spirit in the name of Jesus to bring Him glory and praise. We were made to worship God; when we gather on Sundays and lift our voices, hearts and minds to Him in worship, and receive His living Word, incredible things happen. When God is glorified, lives are transformed! It happens every week.
Last year we poured our energy into worship and saw worship grow in powerful ways. That included building the first intentional contemporary worship space in downtown—our Worship Center—which has brought new life and energy. It also meant a change in schedules and a new paradigm encouraging families to worship together as a first priority. Through all the changes God blessed us to see an increase, gathering more and more of us together each week. I'm profoundly grateful. When God is glorified, lives are transformed.
As 2018 draws us around, we keep on keeping on. God has us on a good track. Here are a few thoughts:
First, we will continue to worship well.
Worship is the first and most important building block in our life of faith. Everything starts with creating the most dynamic and meaningful Sunday morning experience possible for everyone that comes through our doors. Glorifying God is an awesome responsibility, and we all have a role to play. Worship begins with invitation. The experience starts in the parking lot, takes root through a handshake and a smile, then includes our campus hosts making all feel welcome as they find their place. We are working on the gathering experience, getting from parking space to holy space. Maybe you'd like to help! Every time we gather, God is glorified and lives are transformed.
Second, we will make disciples.
We spend our energy helping people along the Path of Discipleship. A Community Member becomes a Participant; and a Participant becomes a Worshiper—glorifying God Who is worthy of praise—all because someone helped. Worshipers grow into Disciples, and Disciples find and deploy their gifts as Active Disciples. Wherever you are on that spectrum, I challenge you to continue to grow, learn and mature in your faith in 2018 and reach out to help another along.
There are a few ways we're bringing that into focus this year. We are kicking off Life Groups. Maybe you're already part of a small community where you are known by name, where you can pray for one another, where there is trust enough to apply Scripture to one another's lives and where you can live your faith together. If so, you will feel more support this year. If not, we want to invite you to find a circle, a Life Group. More details will come your way as the year unfolds. We are celebrating our five-generation church. Research shows that the best way for the faith to be passed along is to have someone from another generation pouring into the life of a believer. We celebrate our generations and deploy them to serve one another. Watch our Family Ministries developing this year and pray for success.
We are growing disciples on mission. When we grow in worship and discipleship, our hearts catch a vision for what's wrong in the world. That might be in a country half a world away, or it might be the family in need down the street. We are a church that is about mission, about giving back to the world around us, and I want to encourage you to look for opportunities and places to serve this year.
Finally, we're sharing the Good News.
The Gospel is Good News, and our world is in desperate need of that Good News now more than ever. How is God calling you to be a witness—to be a light where you're planted in this city? Who has He put on your heart to connect with this year?
Worship is where we glorify God and transform lives. Discipleship gives us the tools to grow in our faith. And all of it points us toward accomplishing the larger mission of reaching those in need with this Good News of Jesus Christ. Every time we gather God is glorified. When God is glorified, lives are transformed. But remember this too: when lives are transformed, God is glorified. Tell the story of changed lives to the glory of God. It's a new year, and that brings a new sense of energy and purpose. Let's commit that energy and purpose to the mission God has laid before us.
This year we will continue growing in worship, growing in discipleship and growing in our ability to share the Good News of the Gospel. Jesus is at work in First Pres. Jesus is at work through First Pres. We get to be a part of it. The best is yet to come.


---
This article originally appeared in the 2018 Annual Report on Ministry.