Global Engagement Focus: Guatemala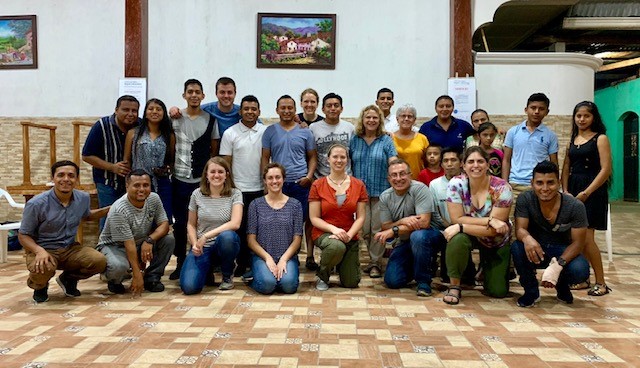 Just as we see Christ meeting tangible needs as well as spiritual needs, we partner with organizations both locally and globally who share this vision of holistic gospel ministry. We partner primarily with believers in Cuba, Egypt, Guatemala and Mongolia - strengthening and supporting them, listening to and learning from them - believing that no one is better equipped to transform a culture through the love of Christ than its own thriving local church. Each quarter we will highlight one Global Engagement partnership to share why we love partnering with them and how you can engage with them.
Summer Focus | Guatemala
Who do we partner with?
Our connection is with a network of young adults who work in grassroots, holistic ministry in their local communities. These brothers and sisters focus on creating new, local opportunities for Guatemalans that can alleviate poverty and hopelessness and help to deter migration.
Eddy and Karen
Eddy and his wife Karen were given a call to empower the young people in their community to dream of how God was going to use them and then train them to achieve their goals. Vida Joven, the youth entrepreneurial program, started in 2018 with 25 young people who are actively pursuing a deeper faith in Christ and are beginning to pour out to their communities through their businesses. Vida Joven is creating opportunities for people to grow and flourish in the department of Chimaltenango.
Edgar and Eliu
Edgar (right) and his son Eliu (left) are living out a life to care for those who would otherwise go unnoticed. They get to know the people in their community and those surrounding on a deep level to love them, support them, share Christ with them, and help them create better, sustainable opportunities in their life. Much of their ministry is done one-on-one, but they also assist with two Child Development Centers, provide leadership for the church, and have created the first water-filtration system in their community. Through the proceeds of Aguas de Unidad, they are able to help more families move out of poverty.
Why We Love Partnering
The members of our congregation identified our need for a new global mission partnership with shorter travel distances and opportunities to invest in justice-focused mission work. Our partners see the holistic ministry that Jesus did, how he cared for the whole person, and they do the same thing in their own communities. They are being the hands and feet of Christ outside the walls of the church.
Interested in going on the next Guatemala trip?
Join our Interest meetings on June 10 in the evening and July 14 in between services.
Watch this video to learn more about our Guatemalan partnership: