Give Back the Blessing - 2019 Recipients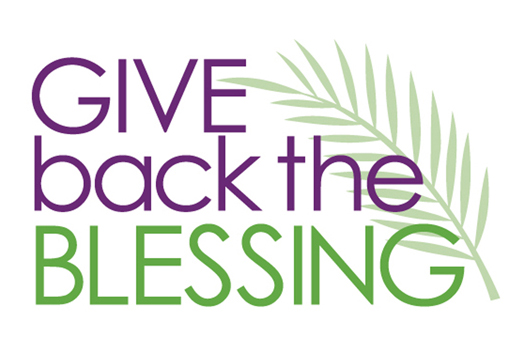 God pours out His blessings on us, and one way we show gratitude is by giving back. Each year on Palm Sunday, we take a special offering called Give Back the Blessing to provide tangible help to one City Engagement Partner and one Global Mission Partner
Meet this year's Give Back the Blessing Recipients:
Family Life Services
Renovate Living Space for At-Risk Families
Family Life Services (FLS) supports single moms and their children in crisis situations. First Pres and Family Life Services have been faithful friends for many years. Our City Engagement Partnership provides resources, donations and volunteers to support FLS and the families in their programs. Every fall you can find First Pres folks volunteering through CityServe at FLS.
Currently, FLS is able to serve nine families at a time by providing safe, stable housing during the time a family participates in their residential program. They have the vision to serve 20 families in this way. All of their current building and housing units are old and not in great condition. Their vision is to undertake a renovation and expansion effort so that their residences can eventually reflect the dignity of the residents. The first building to be renovated is affectionally referred to as "the Spaceship Building." Once this building is renovated, FLS can move forward with their plans to build more housing. With only cosmetic changes since the mid-1900s, the Spaceship Building is long-overdue for renovation. First Pres has opportunity both to give financially toward this project and to reduce the total cost by offering donations of materials and labor. With our Give Back the Blessing Offering, we hope to sponsor the first phase of the Spaceship Building renovation.
Goal: $70,000
Heliopolis Evangelical Church
Mercy Ministry to Families in Egypt
Egypt is our most long-standing Global Partnership, launched in 1995 out of the Holy Spirit's prompting to take key mission relationships deeper. First Pres regularly sends teams to work alongside our Egyptian brothers and sisters in Christ. Most recently, we have chosen to focus on a church-to-church partnership with Heliopolis Evangelical Church, pastored by Youssef Samir, who visited us in January of this year. Heliopolis Evangelical Church (HEC) has a holistic mission strategy for all of their local, regional and international ministries.
One key component of their mission is Mercy Ministries—a focus on caring for impoverished families who are not able to work. Recipients might be widows caring for children or disabled parents. HEC conducts a thorough investigation of the families, including home visits, to ensure that these families are in genuine need and cannot provide for themselves. HEC then provides financial assistance to these families so that their basic needs can be met. With our Give Back the Blessing Offering, we hope to provide income assistance for 288 families for one year.
Goal: $30,000
Join us on Palm Sunday, April 14, as we Give Back the Blessing and support families in Colorado Springs and Egypt.
Watch for a Give Back the Blessing offering envelope to arrive in your mailbox in the days before Palm Sunday, or pick one up at the Welcome Desk in the Plaza starting in late March. Place your special offering in the plate during worship on Palm Sunday, April 14. You can also designate Give Back the Blessing when you give online. Call Mission Engagement at 719-884-6233 if you're interested in donating materials or labor for the Spaceship Building renovation or in connecting with our Egypt partnership through prayer or a trip to Egypt.