Give Back the Blessing: 2018 Recipients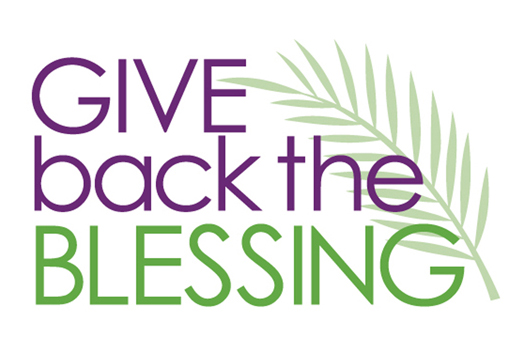 This year our Give Back the Blessing Offering on Palm Sunday will directly benefit families here in Colorado Springs as well as in Mongolia, through one of our Global Partners. After a time of discernment and seeking where God is leading, we are excited to support and come alongside the Family Connections Center at the Helen Hunt Campus and Homebuilders Groups in Mongolia.
About our recipients:
The Family Connections Center at the Helen Hunt Campus
God is doing some incredible things in the Hillside neighborhood. The building that was once Helen Hunt Elementary is now a hub for families experiencing crisis or in need of support. Family Connections Center, a part of Catholic Charities, is one of four organizations now housed at the Helen Hunt Campus. The Family Connections Center exists to provide resources and support as families move toward stability and achieving their goals.
Our Give Back the Blessing offering will accomplish two specific things for the Family Connections Center. First, our contribution will help furnish a safe, welcoming common area for families to use as they take steps toward their goals. Their "family room" is more than just a space for couches and chairs, but it is a place where FCC clients can take their first steps towards success. Second, the offering will help fund an emergency apartment where families can spend anywhere from three days to three weeks as they wait for more long-term housing. If fully funded, the offering can underwrite this apartment for three years.
Family Connections Center Goal: $60,000
Homebuilders Resource Translation through Mongolia Campus Crusade for Christ
Families in Mongolia face many factors that negatively impact their health and stability. Alcoholism, poverty, absent or distant fathers and difficult living situations all mean that many families are hurting and in need of support. The Mongolian church has an opportunity to respond to these needs and serve as a place where families can build healthy, sustainable relationships.
Homebuilders couples groups are an effective tool for rebuilding the Mongolian family. They allow families to be in community and learn what it looks like to live a Christ-centered, healthy marriage to impact their families. Groups that are already up and running are working with just two out of seven available resources translated. The Give Back the Blessing offering will fund the translation and contextualization of the remaining resources, plus support existing groups and launch new groups for four years.
Homebuilders Goal: $16,000
Join us on Palm Sunday, March 25, as we Give Back the Blessing and help provide a way for families to take steps toward living a healthier life for their family.