Fostering Hope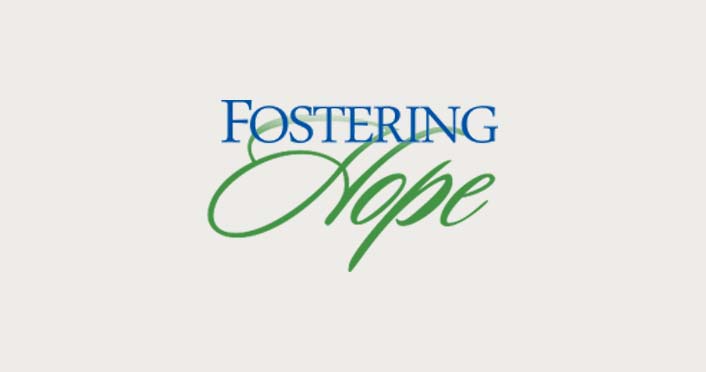 Brady's eyes and mischievous look pulled in this "old Grandpa" as the door opened at their home for my first visit with the foster family that our church team had been assigned through Fostering Hope.
What a pleasure it was for me to meet Brady and his two sisters, Mahlia and Ainsley, and his foster mom and dad Meg and John, who are also an active part of First Pres. They decided that they would call me Mr. Bob and I confess my heart melted a bit with each visit, hug, wave and hearing them call out "Mr. Bob!"
How Do Fostering Hope Teams Help?
Fostering Hope helps teams affirm and support foster parents as they care for neglected and abused children. The local Fostering Hope Coordinator, Laura Moody, helped members of my team come together and led us as we came alongside this precious family. We met monthly and asked what their needs were, and over the months we were able to:
provide meals
help with errands
do laundry
do yard work
give mom and dad a date night out
babysit
help with party planning
enjoy backyard barbecues
pray for their many needs
At a June celebration last year, the family and many friends were at the courthouse to witness the adoption ceremony that united this beautiful family together with one name.
Mahlia was showing her beautiful smile. Ainsley was blossoming. And well, Brady, he was flashing his eyes. Mom and Dad were beaming from ear to ear.
Would you like to be part of the next Fostering Hope team that is forming at First Pres? It is more fulfilling than you have ever imagined, and you will receive far more than you ever give.
Story by Bob Waterman
---
Fostering Hope works with foster families in every part of our city. Sometimes the children are from Colorado Springs, and sometimes they are refugee children seeking refuge in safe homes. Teams from local faith communities come alongside a specific foster family to provide stability and relational support vital to helping foster children thrive.
Ready to make a difference in the life of a foster child and his or her foster family? To join the First Pres Fostering Hope Team, contact Kim Green at Fostering Hope: 719-231-5715.