Everybody Needs a Hand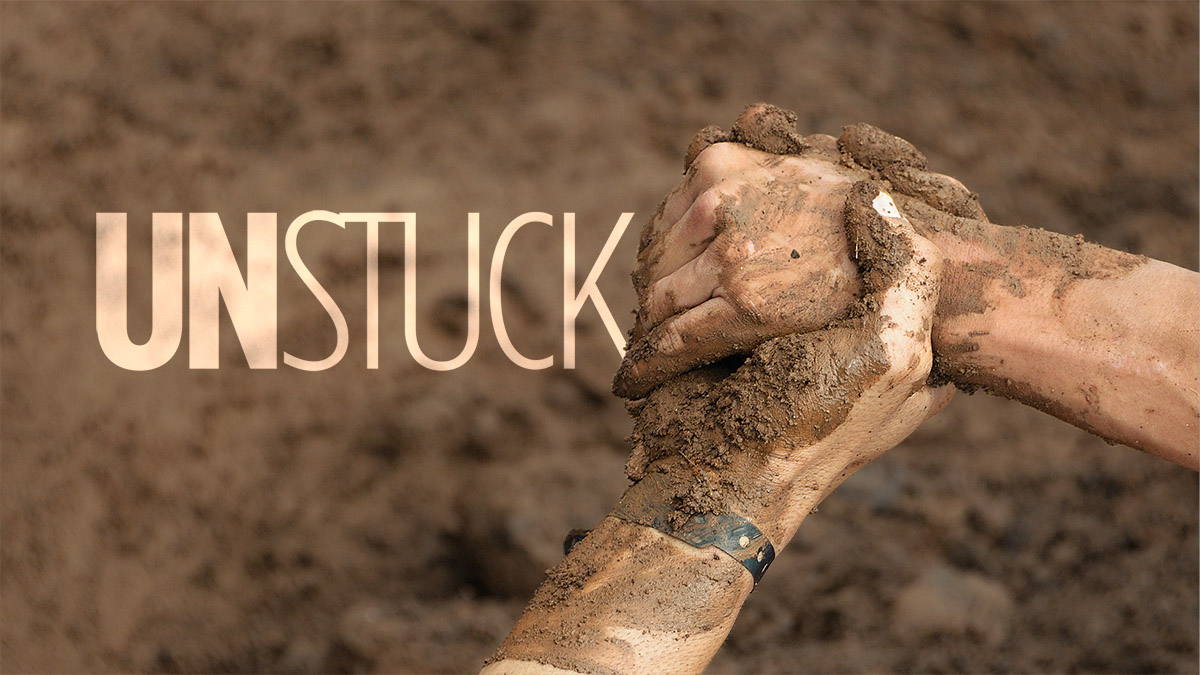 When I lived in Oregon, I used to love skiing on Mount Hood. This volcanic mountain has snow on it all year, and during ski season it is known to receive massive amounts of snow in short periods of time. One of the places I loved to ski was in an area that is famous for having deep snow that gathers in what they call "tree wells." Thankfully, I never fell in one of those, but I always made it a practice to never ski alone because I had heard stories of people who had fallen into and died in tree wells because there was no one around to pull them out.
Have you ever tried to free yourself after falling into a deep snowdrift? It's pretty much impossible. We need someone to come along and grab our hand and pull us out. We can't do it alone.
We are now into our Unstuck sermon series based on Psalm 40. I don't know about you, but most of the time, when I'm stuck in life, I feel like I have to get unstuck all by myself. Let's face it—life often brings challenges that can make us feel stuck. So how do you handle it? When you feel stuck, do you try to handle it all by yourself? Do you sometimes feel there's nothing that can be done and so remain where you are—stuck? That doesn't sound like a good way to go. The thing is, when God created us, He didn't intend for us to go it alone. Since the very beginning, He made us for community; He made us to do life together in the good times and the bad. At First Pres, we try to live out that truth together. That's why I hope you'll come to worship this Sunday and the rest of the month as we help each other to get unstuck.
One way that God placed us in community was through His great idea of what we call "family." God intends for every one of us to be a part of a family—biological and otherwise. That's why I want to lift up a very special Sunday that is happening right in the middle of our Unstuck series. On Sunday, May 19 we'll celebrate a Family Fun Day in all of our worship services and throughout the morning here at First Pres. We will hear more about what Family Ministries is doing and we will be surrounded by festive activities, bounce houses and fun games for all ages, complete with a nacho and ice cream bar picnic! Rather than being an interruption to our look at Psalm 40, we hope that our Family Ministries Sunday will serve as a good model for how we help each other stay unstuck as part of a community. So whether you are a part of a family with kids at home, a single adult, an empty nester or a grandparent, we want you to know that this special Sunday is for you.
So until next time…remember to ski together and do life together. You never know when you might need a helping hand.
---
Visit My First Pres and "Manage Subscriptions" to receive messages like this one from Pastor Tim by email each Tuesday, along with links to First Pres news.