Don't Go It Alone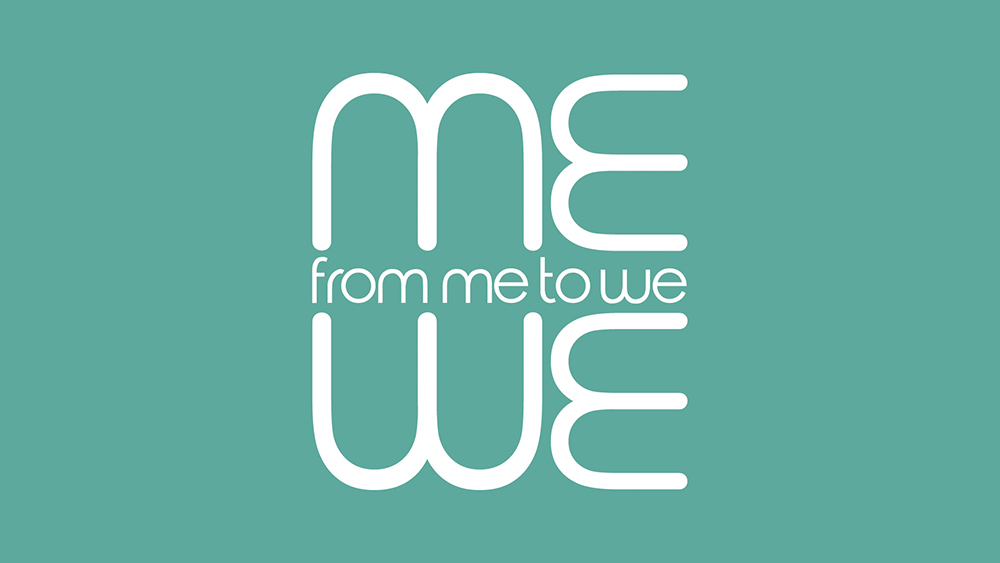 Are you trying to go it alone? We all tend toward isolation a little bit. Maybe you are an introvert. You go to the pool, but you always have a book in front of your nose! Maybe you walk around the pool deck talking to everyone you meet, but you would never let them know what is really going on in your heart.
Isolation and loneliness are on the rise. People report having fewer and fewer relationships they can truly trust and rely on. How many friends do you have whom you would trust with your biggest problems?
In Life Together, Dietrich Bonhoeffer says "Let him who cannot be alone beware of community... Let him who is not in community beware of being alone." We need, ideally, to be at home with ourselves, but also to be eager to enter community.
This summer, in our study of Ephesians, we are moving from Me to We. It isn't about "Jesus and me" so much as "Jesus and we." That's bad grammar, but you get the point. We run this life together.
Sunday we took a survey on our life together. If you missed it, please take five minutes and complete it. How are we doing at being in community?
The survey centers around four qualities of a healthy small community:
Are you in a circle where people know your name? It's important to be seen and known by name. Maybe you have a group where you all know each other's names, and when someone doesn't show up, it matters. That's healthy.
Are you in a circle where you pray for one another meaningfully? It takes intimacy and vulnerability to really express a prayer request, and it takes trust to pray for someone else. Christian community means being that open with one another before God.
Are you in a circle where you trust one another enough to apply Scripture to each other's lives? Anybody can toss a Bible verse at you! But with friends, in genuine Christian community, you trust that you have each other's best interest at heart and the Word of God can actually help shape decisions and guide questions. This is so critical to growing in Christ.
Are you in a circle or group trying to live out Christian faith together? Knowledge is awareness of facts. Wisdom is life lived. We gain wisdom when we try to live the life of following Jesus together.
Maybe you are in just such a group. As you answered those questions you realized right away how special that group is to you. Be encouraged. Your church is going to support you and equip you to keep on going with that community of faith.
On the other hand, it could be that you are missing this element of Christian community. Be encouraged! Your church is about to give you every opportunity to jump in.
As surveys started coming in, our Pastor of Discipleship, Katie Fowler, was overwhelmed at how many people said not only that they were willing to get into a new group, but that they were willing to lead one! What an awesome church! Come Sunday to hear Katie talk about the power of following Jesus together in community as we continue from Me to We.
---
Visit My First Pres and "Manage E-Newsletters" to receive messages like this one from our pastors by email each Tuesday, along with links to First Pres news.