City Engagement Focus: Springs Rescue Mission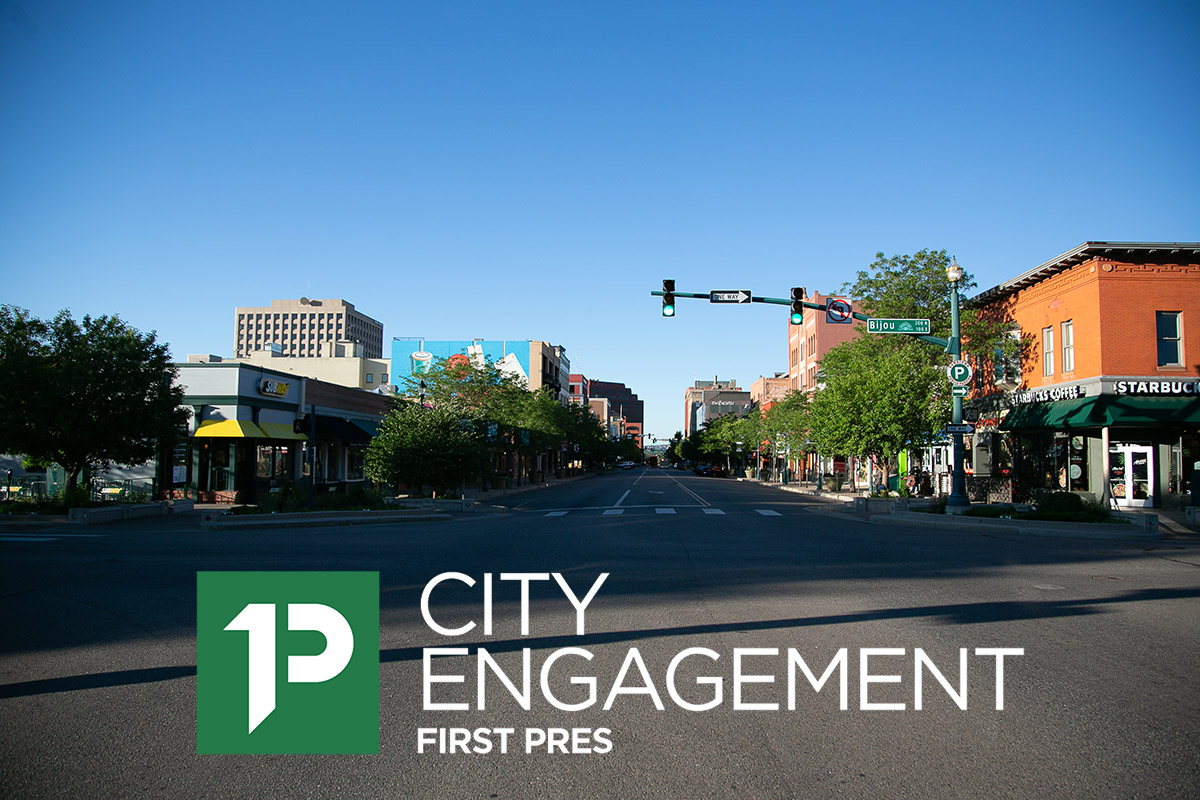 Just as we see Christ meeting tangible needs as well as spiritual needs, we partner with organizations both locally and globally who share this vision of holistic gospel ministry. We volunteer with and financially support 20 non-profits in Colorado Springs who care for and empower the most vulnerable members of our community. Each month we will highlight one City Engagement partner to share why we love partnering with them and how you can engage with them.
November 2019 Focus

Visit the Springs Rescue Mission Website >>
Who is Springs Rescue Mission?
Springs Rescue Mission started in 1996 when people experiencing homelessness in Colorado Springs were provided sandwiches. Today they seek to see lives transformed and filled with hope as our community works together to fight homelessness, poverty and addiction. Through food, shelter, job training and rehabilitation they are working toward their one goal of transformed lives. With patience, faith and love, they are seeing this growth.
Why We Love Partnering
From a warm meal and a bed to job training and addiction recovery, Springs Rescue Mission provides needed resources and support to thousands of the most vulnerable members of our community. They serve those who are facing homelessness, poverty, and addiction find a dignifying path forward. When we encounter those in need, we can confidently refer them to Springs Rescue Mission knowing that their immediate needs will be met, and that they will be empowered towards a return to self-sufficiency.
Ways You Can Serve
Sign up to serve the Thanksgiving meal on November 26 and 27 (sign ups begin November 1)
Get a group together to reset the shelter on a Saturday morning
Serve the Resource Center and help with services like laundry and showers
Serve with Springs Rescue Mission
Do you already serve here? Let Laura Mueller know so that First Pres can work to build community around service with our City Engagement Partners.