City Engagement Focus: ESM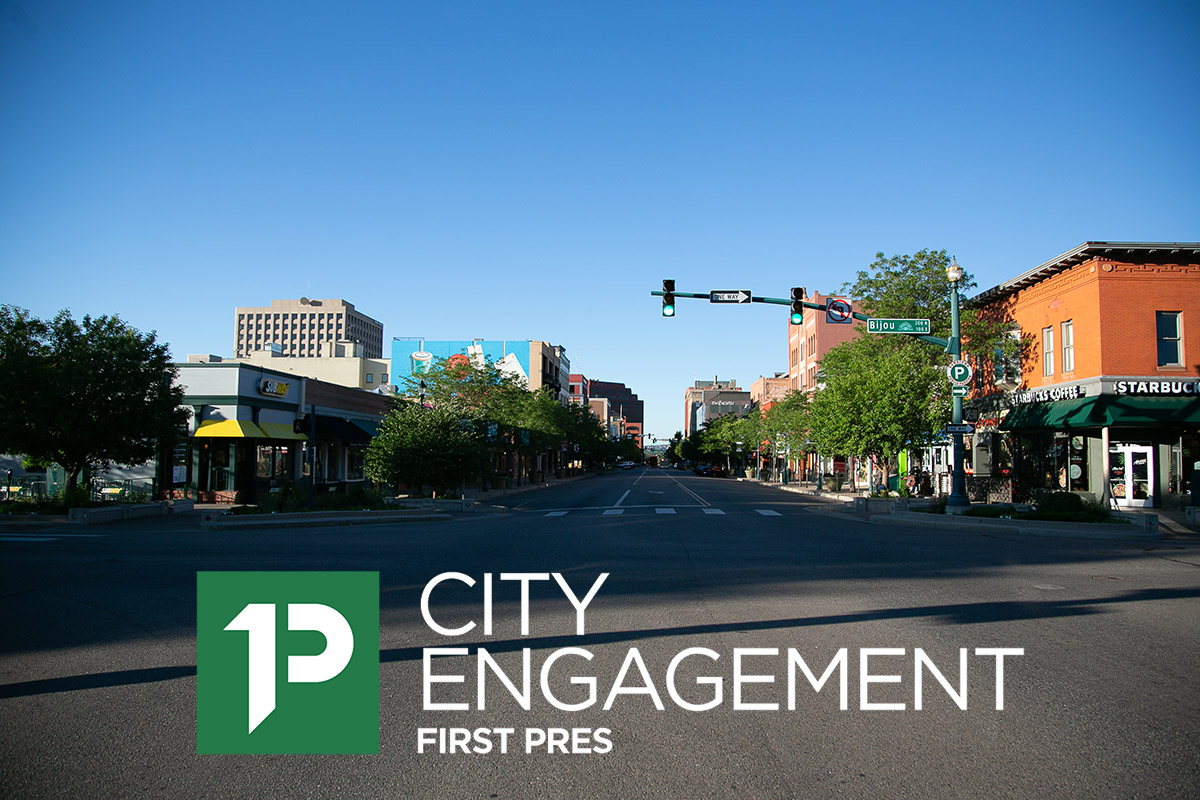 Just as we see Christ meeting tangible needs as well as spiritual needs, we partner with organizations both locally and globally who share this vision of holistic gospel ministry. We volunteer with and financially support 20 non-profits in Colorado Springs who care for and empower the most vulnerable members of our community. Each month we will highlight one City Engagement partner to share why we love partnering with them and how you can engage with them.
October 2019 Focus

Who is ESM?
ESM is a collaborative Christian response to low-income and homeless people in crisis. Established and maintained as an outreach ministry of the eight historic downtown churches, Ecumenical Social Ministries (ESM) assists with the emergency social service needs, promotes self-sufficiency, and restores dignity to those we serve. ESM provides services to over 70,000 individuals each year. Our mission is accomplished with a staff of 9 and approximately 175 volunteers, which keeps our overhead cost as low as possible.
Why We Love Partnering
First Pres is proud to be one of the eight churches that helped start ESM. Each of the guests that ESM serves is seen with dignity and is seen with the face of Christ. By meeting the immediate needs of those they serve, they are allowing the Gospel to breakthrough and transform lives. We have the opportunity to help fill their food pantry by hosting an ESM Donation Sunday every month.
Ways You Can Serve
Bring a few items to fill their pantry on First Pres' ESM Donation Sunday (every first Sunday of the month)
Provide a turkey for families for Thanksgiving
Serve on site whether in the food pantry or with guest services
Do you already serve here? Let Laura Mueller know so that First Pres can work to build community around service with our City Engagement Partners.