City Engagement Focus: CityServe and COSILoveYou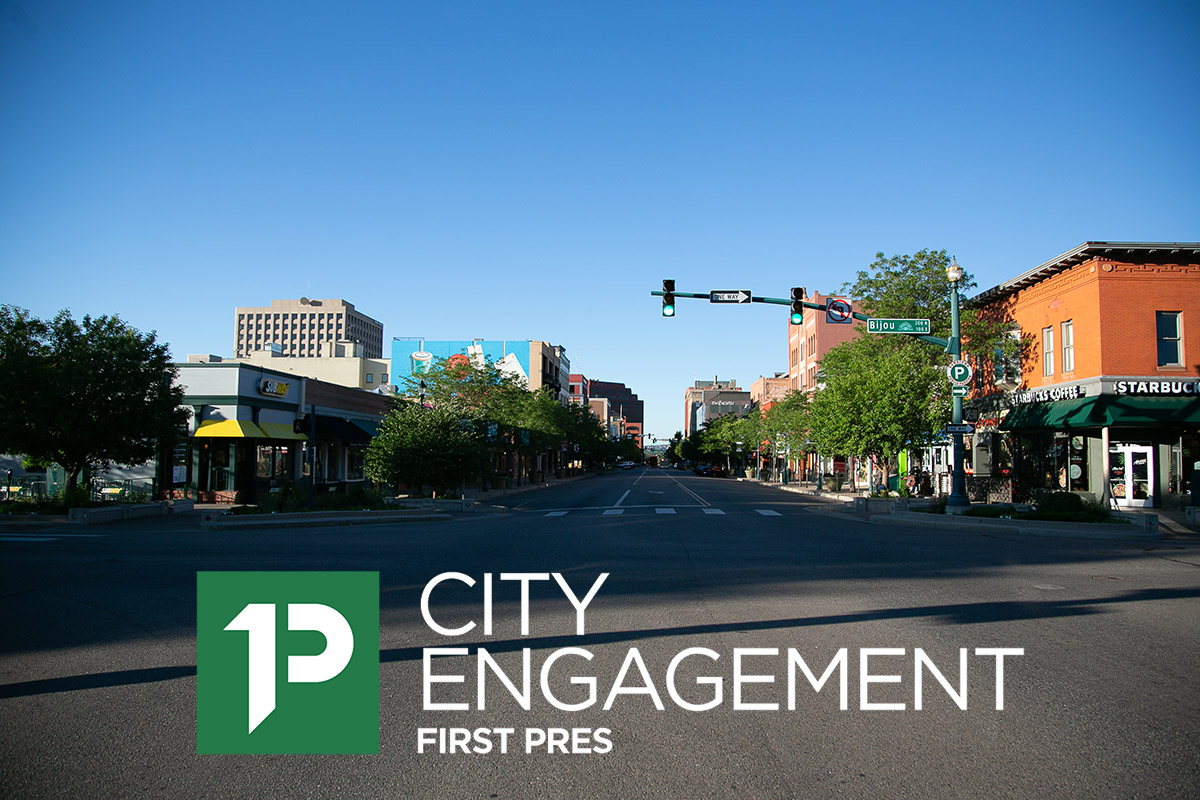 Just as we see Christ meeting tangible needs as well as spiritual needs, we partner with organizations both locally and globally who share this vision of holistic gospel ministry. We volunteer with and financially support 20 non-profits in Colorado Springs who care for and empower the most vulnerable members of our community. Each month we will highlight one City Engagement partner to share why we love partnering with them and how you can engage with them.
August 2019 Focus

Visit the COSILoveYou Website >>
What is CityServe and who is COSILoveYou?
For the past five years churches in our city, including First Pres, have tangibly recognized the importance of coming together and being the Church outside the four walls of our buildings to show love and support to our city. Through service, prayer, worship and celebration, CityServe is meant to act as a catalyst to start conversations, make connections and generate relationships and growth. The mission is simple: to unite and ignite the Church to love Colorado Springs so that every woman, man and child would experience the tangible love of God. CityServe is the event and COSILoveYou is the non-profit and City Gospel Movement that expresses the heartbeat of CityServe all throughout the year.
Why We Love Partnering
COSILoveYou exists to generate more than just a one-time event. The goal is for the people of God to live out their faith continuously in their city and smaller communities. They want to spark new community conversations for the long-term engagement of the Church within the city. CityServe Week is a tool to help create that momentum and cultivate city-positive engagement.
Ways You Can Serve
Questions? Contact