Christmas Joy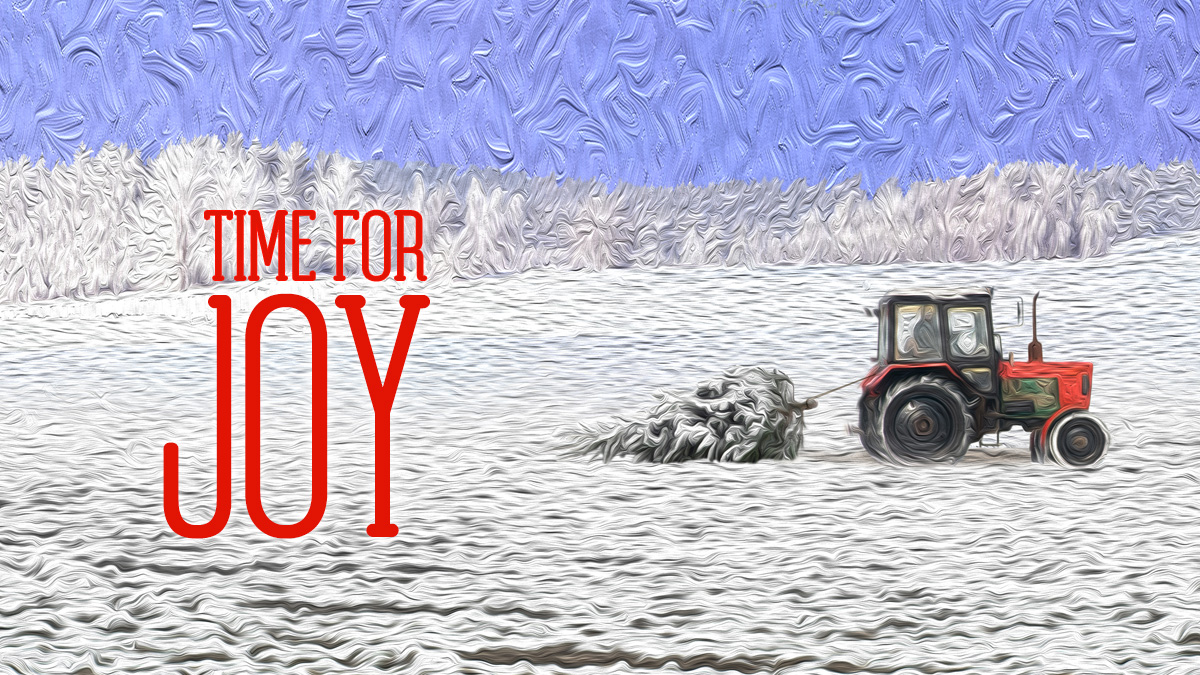 We kicked off our new series Time for Joy this week as we roll toward Christmas in this season of expectation we call Advent. Joy is our theme, and joy is our witness to the world. In Christ, we find joy.
It is no coincidence that one of the great gifts we give our city each year is a concert called Christmas Joy! There are only a few tickets left to the two shows this Sunday, December 9, at the Pikes Peak Center—such is the popularity of this amazing concert First Pres puts together for Colorado Springs every year at Christmas. It takes an awful lot of work to prepare something of such beauty and joy, but the gift it gives is worth every effort.
Jim DeJarnette writes music for every concert, and this year he composed an original work called "Time for Joy," which we sang together in church this week. Hundreds of people put in extra effort to make this concert happen. Guests fly in from out of town. Musicians prepare tirelessly. Some are paid and work far beyond what their pay justifies. But most—including the hundred and forty choir members—give sacrificially of time and energy to make this event happen. Choir members have been coming in for regular Sunday rehearsals, extra Christmas Joy! rehearsals, and sectional rehearsals each week. The joy is worth the effort.
Early church tradition talked about the angels living in perfect obedience to God. Their spirits are in such perfect agreement with the Holy Spirit that there is no disharmony or imbalance, but it still requires the direction of the Holy Spirit to keep even the angels singing in tune. When the choir of angels performs, there is a perfect reflection of the beauty of God, but only with the Holy Spirit Himself as the choir conductor. In On the Holy Spirit, Basil of Caesarea asked, "How could the Seraphim say, 'Holy, holy, holy' (Isaiah 6:3) unless they were taught by the Spirit how many times it is pious to proclaim this doxology? Do, then, all God's angels praise him and all his powers praise him? It is through the co-working of the Spirit. Are thousands of angels and myriads of myriads of ministers present to him? They blamelessly accomplish their proper work in the power of the Spirit." When the angels broke forth from heaven to sing, "Glory to God in the highest, and on earth peace among those with whom he is pleased!" (Luke 2:14), there was the Holy Spirit before them enthusiastically swinging His arms (so to speak).
The Spirit of God is still at work. I don't know how much the angels had to rehearse, but we sure have to put in a lot of extra effort to find harmony! The Spirit of God is still at work in His church conducting, composing, creating beauty to bring us all joy. Something beautiful is coming together this Sunday afternoon and I hope you will take time to participate, to feel joy and to share it with others.
Remember too—there are beautiful things happening here every Sunday morning! We have beautiful new music coming out of both sides of our church, both worship venues. Chris Cullins has also written a song of praise called "Time for Joy," and we have started singing that for the season. This week we continue the series, talking about the moment Mary visited Elizabeth and the baby within her leaped for joy—"A Bundle of Joy." I sure hope to see you here as we share in the beauty and the joy of the Lord again.
"And suddenly there was with the angel a multitude of the heavenly host praising God and saying, 'Glory to God in the highest, and on earth peace among those with whom he is pleased!'" – Luke 2:13-14
---
Visit My First Pres and "Manage E-Newsletters" to receive messages like this one from our pastors by email each Tuesday, along with links to First Pres news.