Advent Devotional Week 6: Receiving God's Joyous Gift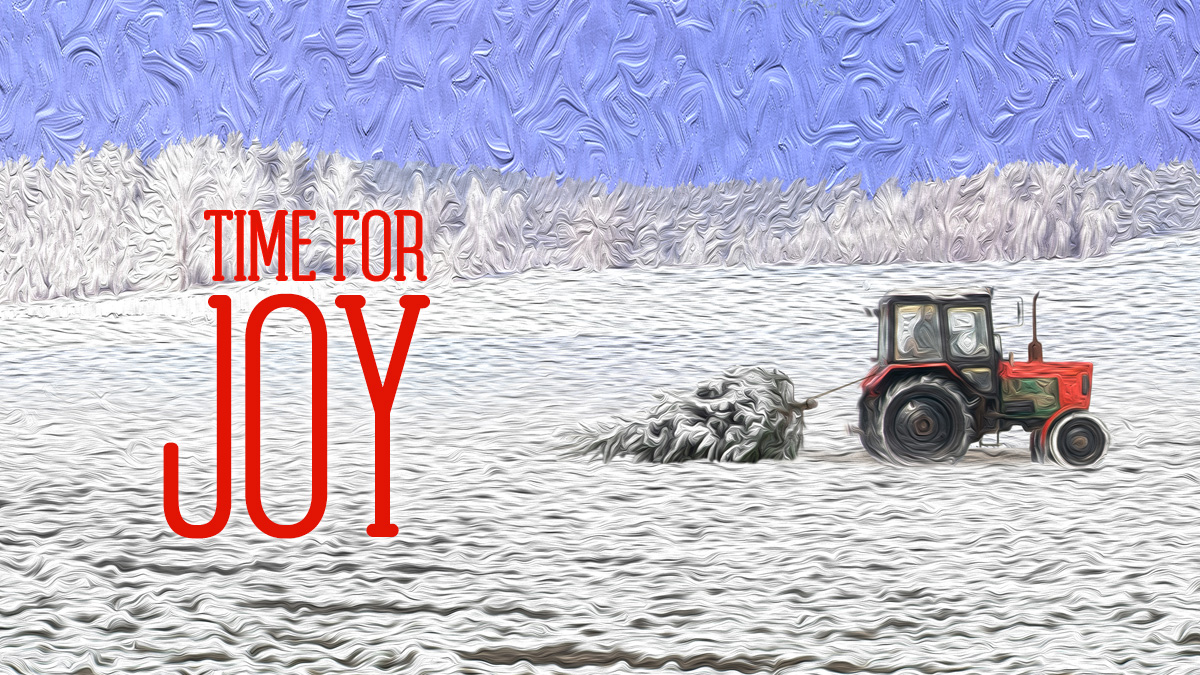 Meditation by Tim McConnell, Lead Pastor
Luke 2:10
But the angel said to them, "Do not be afraid. I bring you good news that will cause great joy for all the people." – Luke 2:10
Joy is not something you and I create. It isn't a product we can manufacture. It is something God grows in us. But what can we do to cultivate joy? Can we, like a farmer in winter, look down over the soil of our lives and believe—the seeds are down there, the soil is good, the sun will come again and these dead things will once again sprout up, blossom and bear the sweetest fruit of joy?
Today there are gifts under the tree. They sit prepared. Will they be opened? Most of what God calls us to do is receive. Have you ever thought of that? Jesus said abide in me and you will bear fruit. What is it to abide in Christ but to receive? It is to hold on to Jesus, as Jesus holds on to you, and feel His life, His Spirit, flowing into your life. To receive.
We are saved by grace, simply through believing. Believing is another way of talking about receiving. I receive what Christ has done on my behalf. I accept the grace offered as a gift in His name. I believe and receive the gift God has for me. I receive a Savior.
That's the challenge. Will you have a Savior? Will you answer the invitation and be the guest, abide in the vine, be the receptor of life, admit your spiritual need and allow a Savior to come close to you? Will you allow yourself to receive the embrace of the loving Father, and simply be the one being hugged today?
The angel said, "I bring you..." Here comes a gift. Will you receive it? Most of what God asks of us is simply to receive. "I bring you good news that will cause great joy."
Remember the red tractor in the plaza at church? Like a farmer looking down in winter over a frozen field, we wait and wait, we watch and watch for something like joy to come up again. Look up this morning and see the angels before you. Lift your gaze to the gifts of God all around you. I bring you good news. It is great joy! God has come. Jesus Christ is born a Savior. Receive.
Merry Christmas!
Time for Joy: Go out and plant a seed in the frozen ground—who knows what might happen come spring? As you stand and look down on the winter soil, give thanks for one unexpected gift in your life this year.
Pray: Almighty God, what love is this at Christmas, that in your Son Jesus Christ you have joined together Your greatest glory with our greatest need? All we seek is found in You. Bring us, our families and our friends, good news of great joy for all people today as we receive the Savior. Bring Your glory, and bring our joy. In Jesus' name, Amen.